There's an Irish proverb that says 'A good friend is like a four leaf clover – hard to find and lucky to have'. With that in mind, you're probably wanting to plaster your friendship or your photo with your BFF onto social media, but looking for the best hashtags for friends? Well you're in luck – we've put together the most comprehensive guide of friend hashtags for your posts!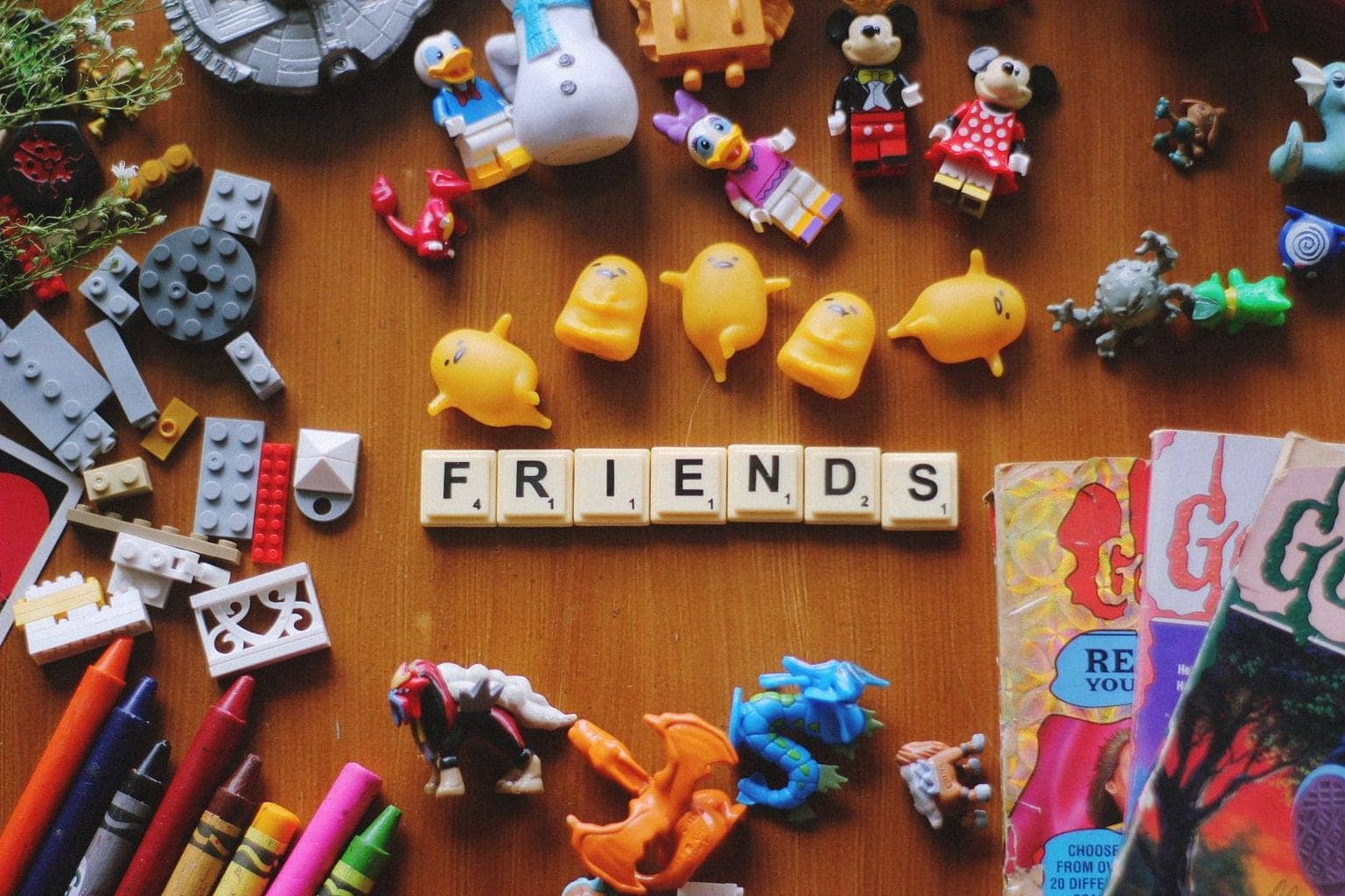 Why should you use friend hashtags?
Okay so hashtags do more than just 'categorize' your post or update on platforms like LinkedIn. In fact, hashtags are very useful devices for Instagram and Twitter where they can increase how many people see your post, potentially growing your following and fans!
Each social network is a little different though so if you read post the Hashtags for Friends copy and paste lists, you'll find some advice on how to use hashtags for each platform.
Copy and Paste: List of the best friend hashtags
You might be tempted to use all of these lists of friend hashtags for your posts without a second thought and that's okay. However, we do suggest you scroll down for our recommendations on how to find the right hashtags and also how to use them effectively.
Now… to the hashtags for friends!
Popular hashtags for friends
#friend #friendmoment #friendorfoe #friendos #friendsafternoon #friendsandsisters #friendsarespecial #FriendsBonding #friendsbrunch #friendschange #friendscharm #friendscollage #friendscreation #friendseffingfriendseffingfriends #friendsfeelme #friendsfest  #friendsforeverandever #friendsforvever #friendshipandrespect #friendshipe #friendshipispriceless #friendshipwalk #friendsies #friendsister #friendslookingoutforfriends #friendsontheotherside #friendsthatmatchtogetherstaytogether #friendsthefamilywechoose #friendstho #friendstilltheend #friendstiltheend #friendsurprise #friendswhocare #friendtime #friendzo #friendzone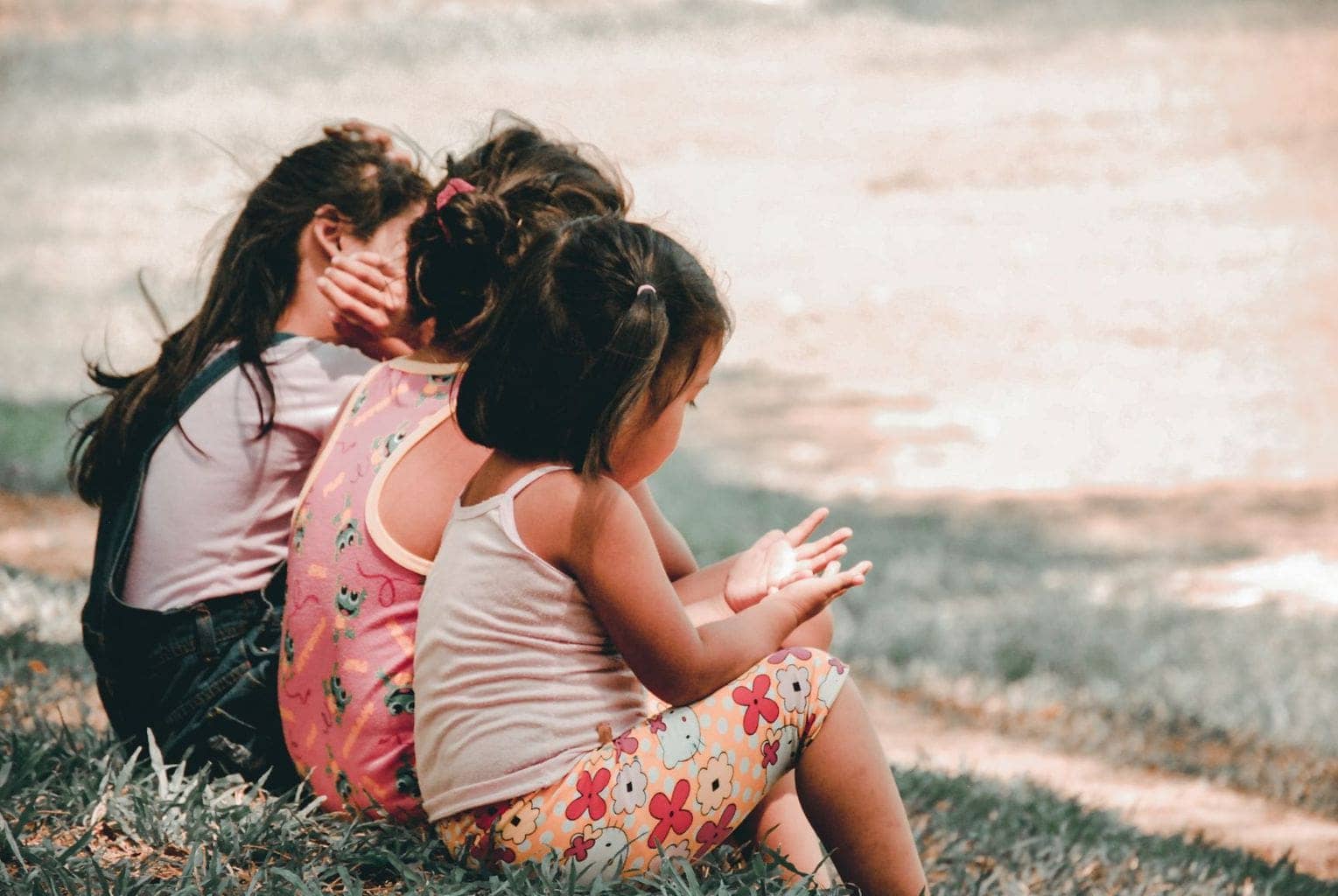 Best friend hashtags
#bestfriends  #bestfriends4evayo #bestfriends4ever #bestfriends4life #BestFriendsAlways #bestfriendsaroundtheworld #BestFriendsBeLike #bestfriendsday  #bestfriendselfie #bestfriendsever #bestfriendsforever #bestfriendsforlife #bestfriendsgoals #bestfriendship #bestfriendsomeday #bestfriendsreally #bestfriendstatus #bestfriendsthe #BestFriendsTrip #bestfriendswag
Related: The best inspirational quotes and captions for women
Best hashtags for BFFs
#bff #bff4eva #bff4ever #bff4lyfe #BFFadventures #bffalert #BFFbondingtrip #bfff #bffforever #bffforlife #bffgoals #bffhangouts #bffl #bfflife #bfflove #BFFLs #bfflyfe #bffoutfit #bffouting #bffphotoshoot #bffpicschics #bffquotes #bffriendly #bffs #bffs4eva #bffs4life #bffsadventure #bffSelfie #bffsforever #bffsforlife #bffswedding #bfftime #bfftravel
#bestie #bestiebabe #bestiebenefits #bestieee #bestieesss #bestieforlife #bestiegirl #BestieGoal #bestieMUSTS #besties4life #bestiesbestie #bestiesclubonfleek #bestieselfie #bestiesever #BestiesFoLife #bestiesforever #bestiesforlife #bestiesgift #bestiesinparadise #bestieSister #BestiesnBeaus #bestiess #bestiessincekindergarten #BestiesSISTERHOOD #bestieswhotravel #bestietalk #bestietime #BestieToo #bestiez
Related: The most motivational captions for your pictures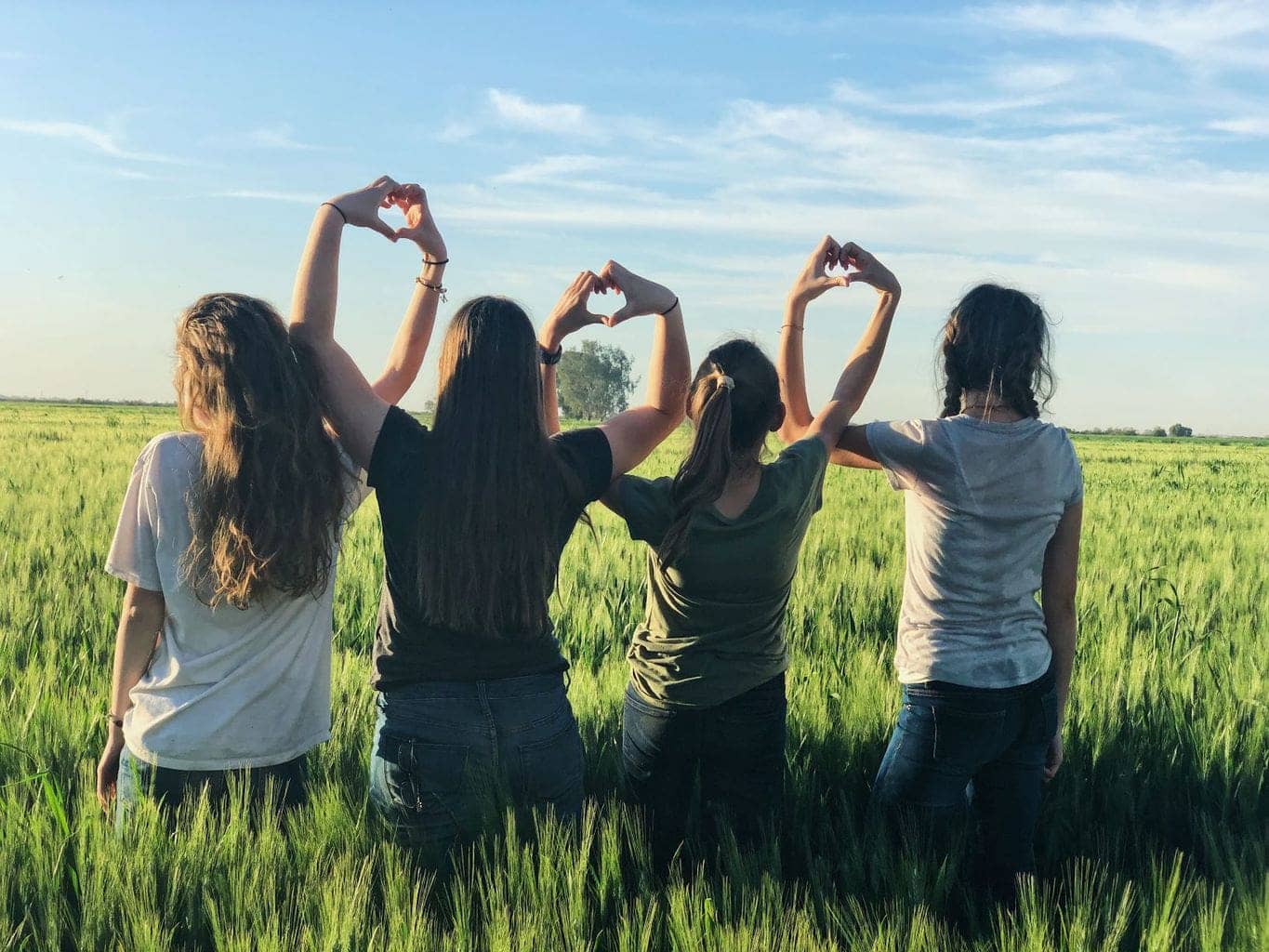 If you're wanting to make a real impact on your Instagram engagement, we'd suggest that you look into Ingramer!

With a full suite of tools, Ingramer acts as an automation partner – essentially the most powerful way to grow your account. It includes hashtag generators, and Instagram Downloader and a Story Viewer that watches other accounts' stories in a bid to attract them to follow you. With advanced targeting filters and an autobot, this is currently the best growth tool on the market.

Sign up here and use SCRIBESMEDIA to save up to 22% on some of the features!
Using friend hashtags on different social platforms – Instagram, Facebook, LinkedIn and Twitter
Now that we've given you all the standard lists for your best friends hashtags, its time to dive a little deeper into how to use them effectively, which we've handily categorized per major social media platform!
Twitter
Now Twitter are like the OG's of hashtags since while they technically existed on the internet before Twitter, it was the place where they became famous. That's since before Twitter has its own Search functionality, the users used hashtags to create categories or topics!
Current advice suggests that using a hashtag gives you twice (yes, twice!) as much engagement on Twitter so you definitely want to use some.
Recommendation: Use two, well-researched hashtags
Facebook
Well, in short, hashtags on Facebook aren't that useful unless you're a business a brand page. Why? Because by design Facebook profiles are pretty closed so hashtags you use aren't searchable!
Recommendation: Don't use hashtags on Facebook as an individual, only as a business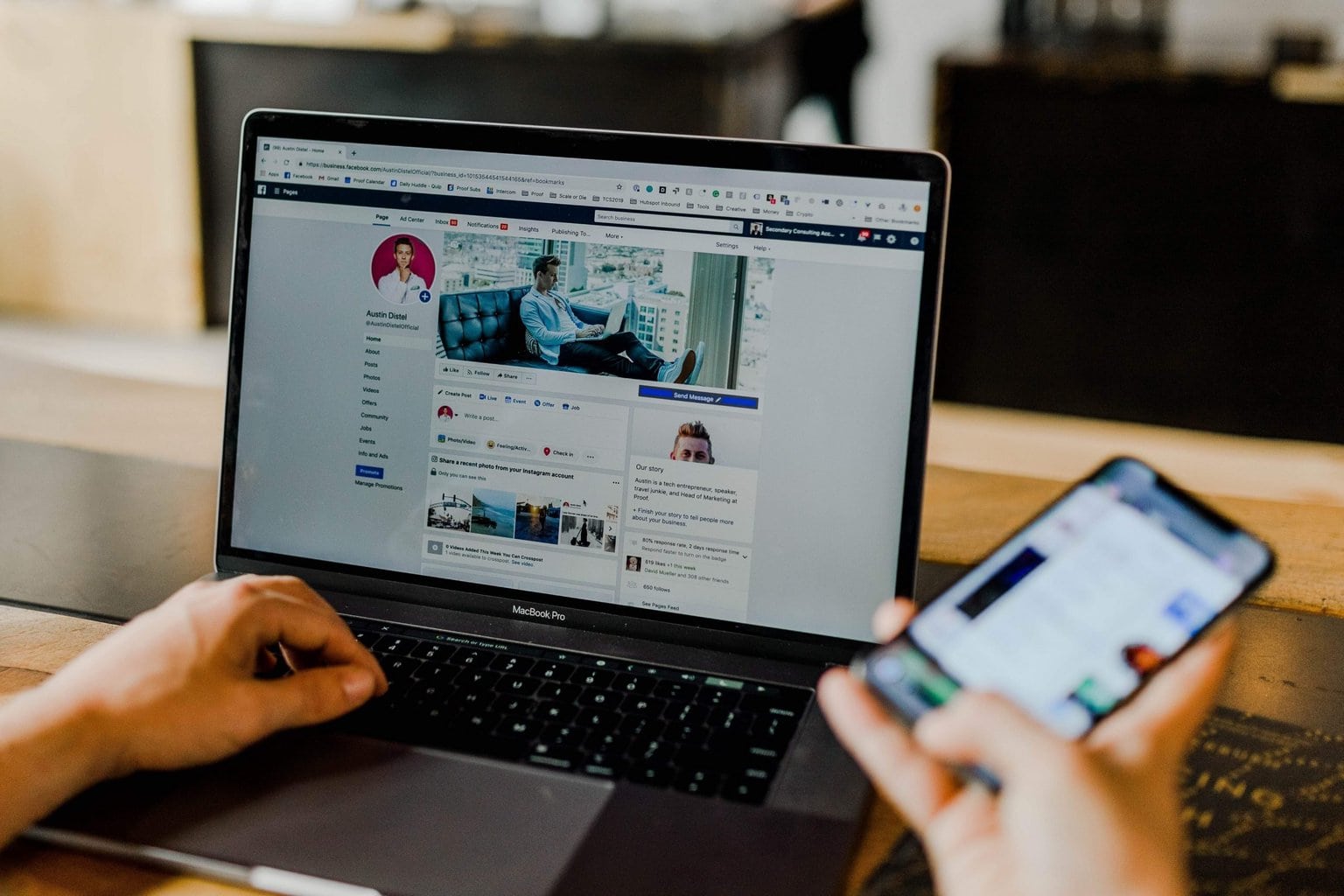 Instagram
Last up on the list since it's possibly the trickiest of all: Instagram. Hashtags are definitely how the social media platform organizes its content but, more than this, since people can follow hashtags, they actually can help your account to grow and attract more followers.
For IG Feed Posts you can use a maximum of 30 hashtags. It seems most people use ten as their magic number but there is no harm in using all 30 – you must however try and mix up very popular hashtags with hashtags that have less posts. Why? As an example, if you used the hashtag #friends you're competing with 394 million posts! However, if you use #friendsandfamily it would only be 874k!
If you're looking to use hashtags in IG Stories, however, it's a little different. There the volume doesn't matter as much since IG stories last for only 24 hours. The best way to use hashtags there is to try a different one every few frames. Then just check your Viewers and you'll see which hashtag attracted the most views!
Suggestion: Use around 10-20 mixed hashtags on feed posts and a different hashtag on every second Story frame
Want to know more about using Instagram Hashtags effectively? We've put together a red-hot guide to them: Read our Instagram Hashtags Cheat Sheet here.
Pinterest
Pinterest LOVES hashtags! They encourage you to use them since they help the social media network categorize pins by topic and category.
Suggestion: Use up to 20 hashtags on your pin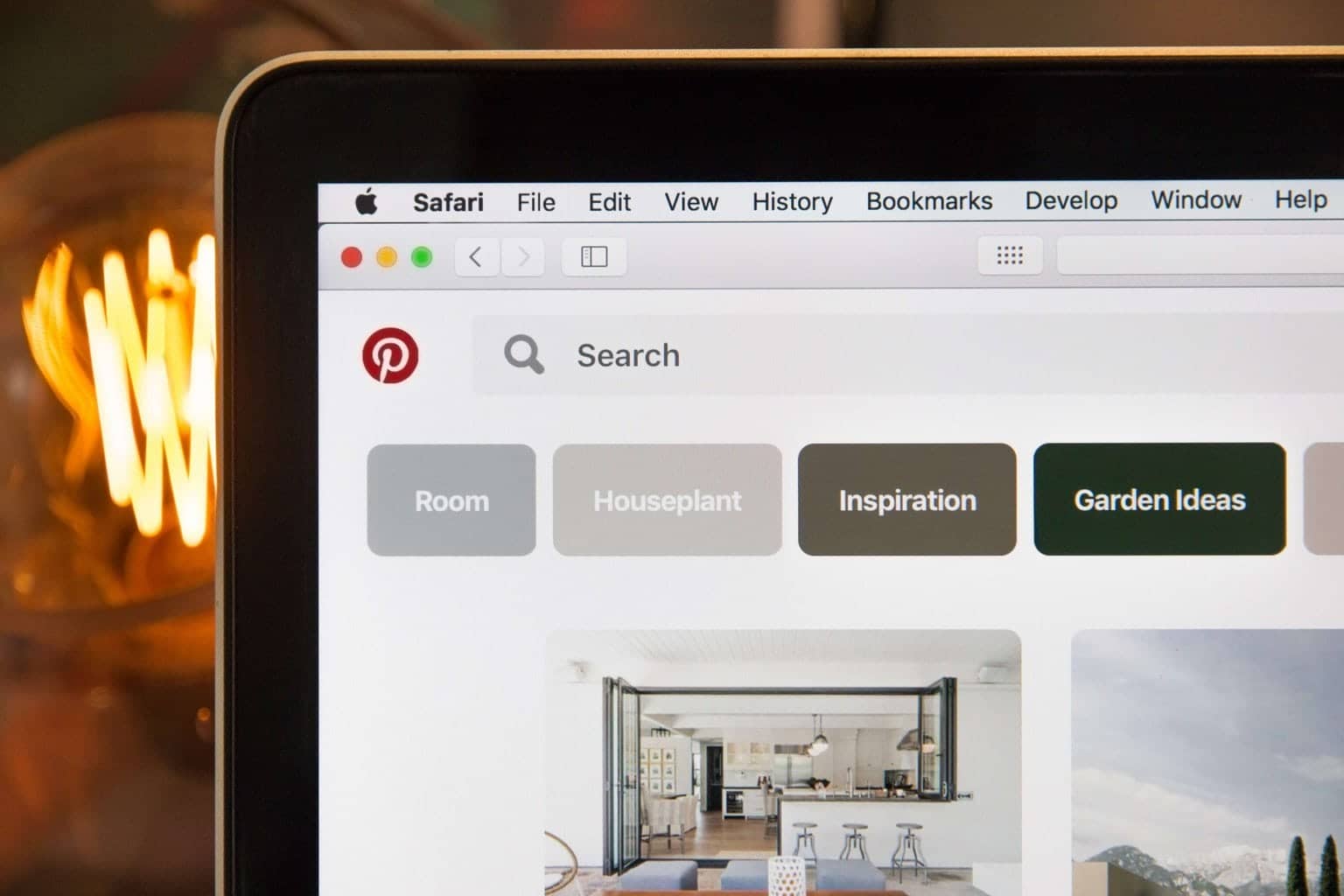 LinkedIn
There's not much guesswork to be done on LinkedIn for hashtags since when you create a new post or update, LinkedIn automatically generates some friend hashtag ideas for you. Our advice? Just go with what they suggest!
Recommendation: Their own suggestion is to use up to four hashtags.
Where do I find the best friend hashtags?
Now you could just use the lists we gave you above but, as we mentioned, that might not be the best tactic if you want smaller volume hashtags. So… search for your own! This is how you do it for Facebook, Instagram and Twitter.
So we've given you lots of options but if you want to find some more relevant, or even niche friends hashtags, we can support you in that search.
Let's check it for three of the social networks: Twitter, Facebook and Instagram.
Instagram
We like to use hashtag generators sometimes, with our favourite free tool being All Hashtag. Just type in a friend hashtag idea and choose Top (most popular), Random (suggested) or Live to get some awesome lists! Alternatively, the best paid service (and its worth every penny!) is Hashtags for Likes.
An even easier alternative is to use Instagram's own built-in search. Check out this screenshot below – you'll notice that typing in #friends gives us some cool options including #friendsnight which is only 189k posts.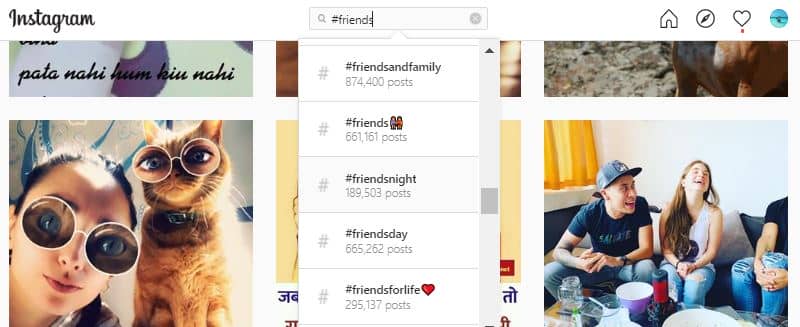 Facebook
No need to use them here – hashtags are really only useful for companies and brand pages.
Twitter
Similar to Instagram, we suggest using Twitter's own search. Just type in #friends and see what happens!

Top 10 Friend Hashtags for 2021
We don't know about you but we love statistics! So as part of this piece we thought we'd explore the most popular friends hashtags on Instagram. These would be the kinds of hashtags you should avoid!
#friends
#bestfriends
#friend
#friendship
#friendshipgoals
#friendsforever
#friendsforlife
#friendships
#friendly
#bestfriendsforever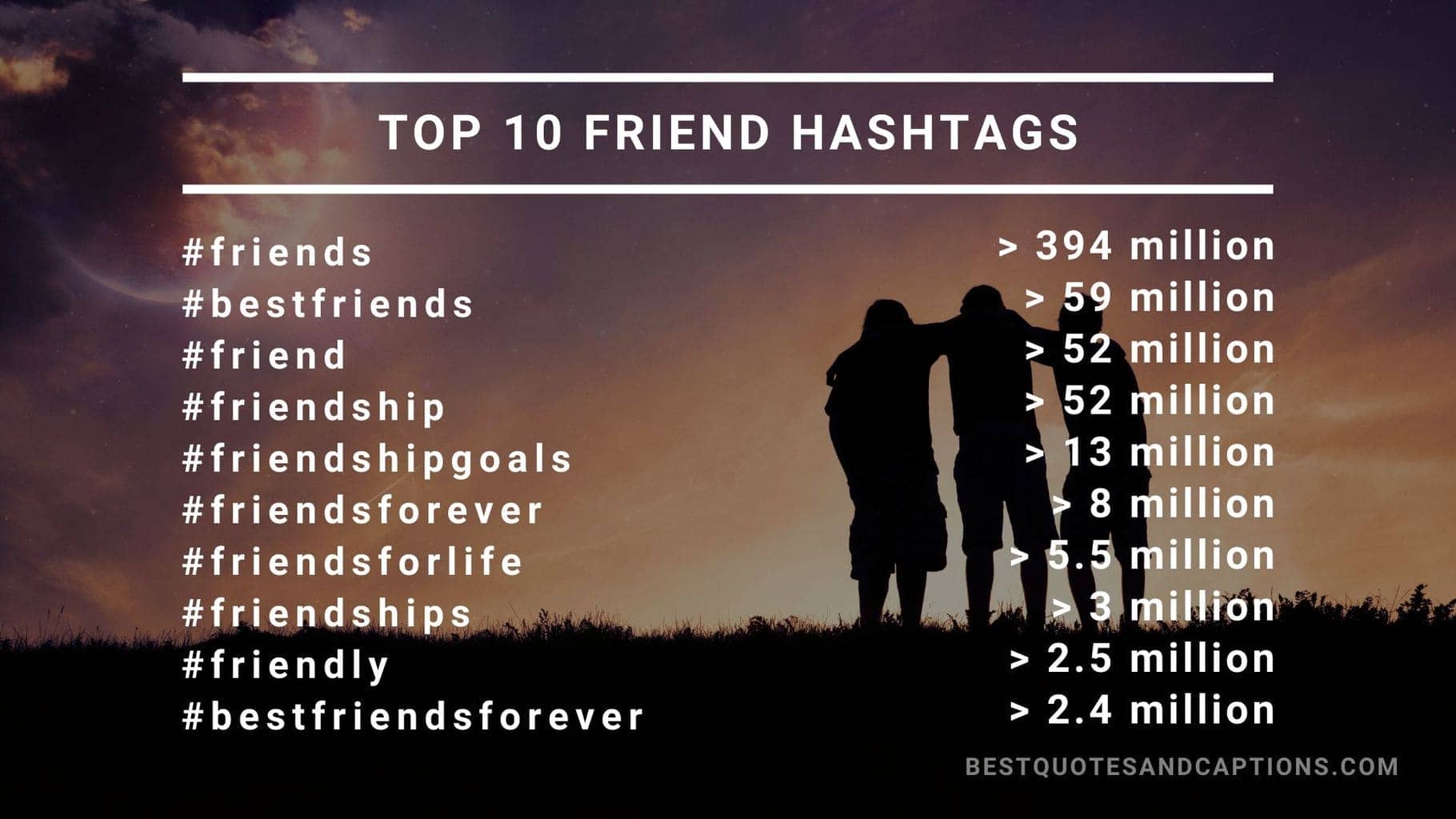 FAQ: Friend Hashtags
What is the maximum number of friend hashtags you can insert in a comment on an Instagram photo?
You can insert a maximum of 30 friend hashtags in your posts. However, it's worth trying lower numbers and mixing it up – current guidance suggests 10 hashtags of varying volume.
How do I find all the photos using a specific Instagram friend hashtag?
Simple, just search the friend hashtag in Instagram's search bar, and you'll find all the photos sorted by Top and by Recent.
Should I put the friend hashtags in the Instagram caption or the comment?
Either is fine and seems to make no difference. That said, many people put their hashtags in their first comment so that the caption space seems 'cleaner'.
How many friend hashtags can I put on a Pinterest pin?
You are allowed up to 20 hashtags per pin.
How many hashtags can I put in a Twitter tweet?
Technically, as many as your character limit allows. However, Twitter recommends up to 2 hashtags per tweet.
Did you love this piece? There are lots more where that came from! Check out some of our pieces on Love Hashtags, Sunset Hashtags or even Fitness Hashtags!
Want to shout your friendship from the rooftops? Make it your happy Whatsapp status!
Other essential Instagram growth tools
---
Want to save this for later? Why not pin it…