As the very famous scientist, Albert Einstein, once said: 'Weakness of attitude becomes weakness of character.' With that in mind, we wanted to help you capture your current attitude in a way you can post to WhatsApp, so have put together over 350 of the best attitude status options for you!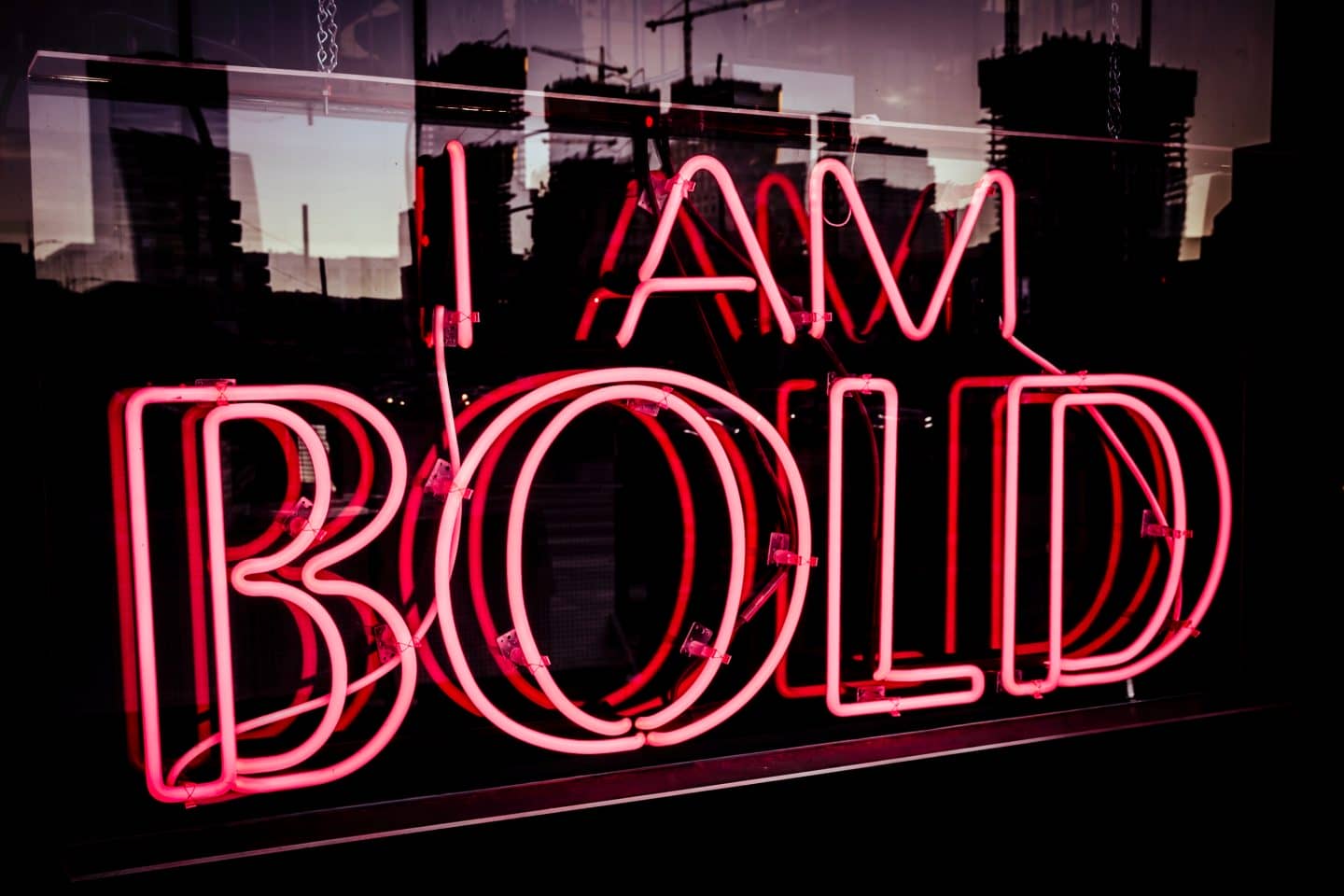 What is a WhatsApp status?
We hope you've arrived here because you know what a WhatsApp status is, and you're just looking for a sassy attitude status. Not so sure?
Essentially a WhatsApp status is similar to an Instagram Story in that you can post content – a picture, video, GIF, and add text to it, like a 'status update'.
Like Instagram Stories, the WhatsApp status is only visible for 24 hours and to your contacts. Want to read more? Check out this guide.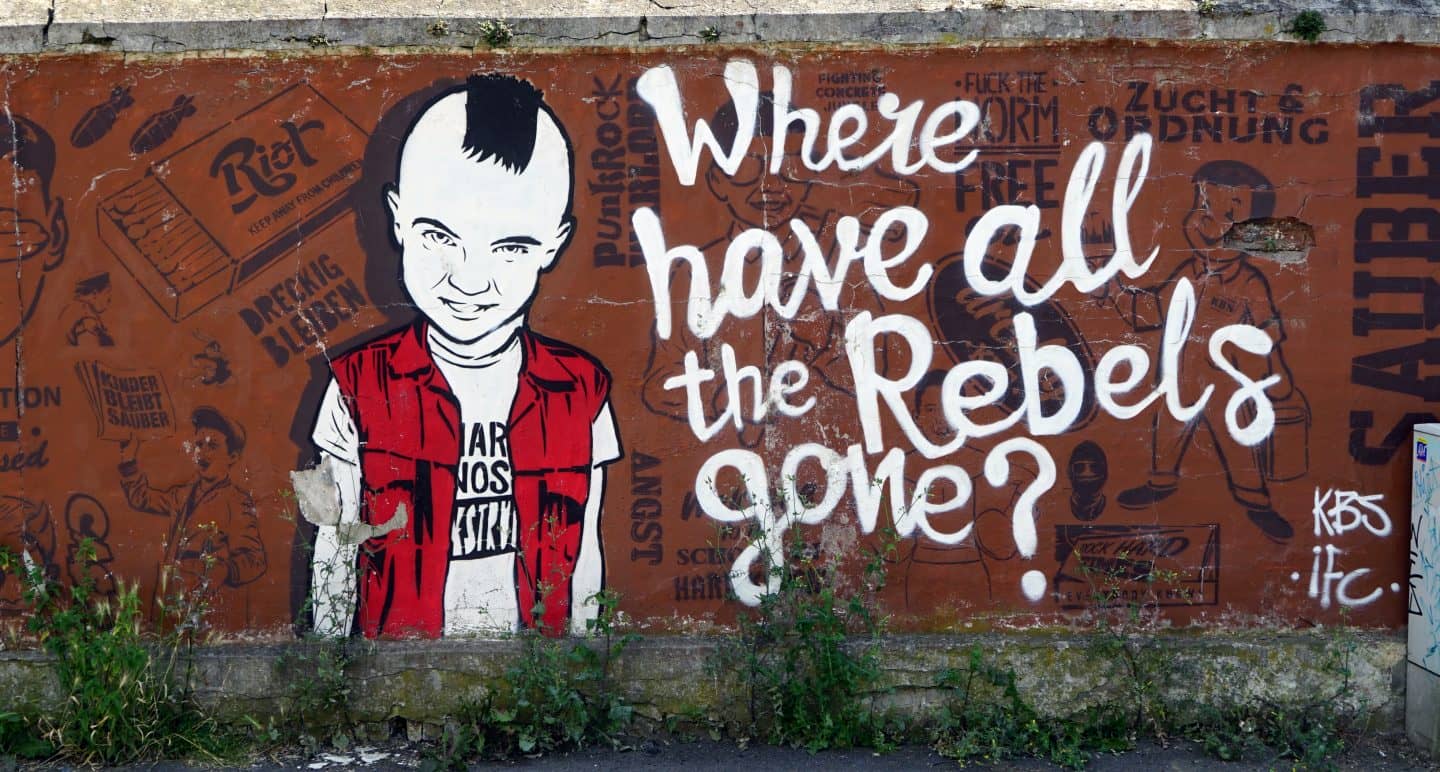 Best Attitude Status for WhatsApp
You could pick from thousands of statuses about attitude, 350 of them in this article alone! But which are the best? We've selected our ten favourite status quotes for you:
Attitude is contagious. Make yours worth catching.
Attitude is like underwear, don't show it just wear it.
Don't like me? Huh? Then why are you so interested in checking my WhatsApp status.
Hey, don't move! I have lost my mind.
I don't give attitude I just return it with interest.
I don't need your attitude I have one of my own.
Life is like Facebook. People will like your problems and comment, but no one will solve them
Life is too short, so why are you wasting it reading my WhatsApp status?
WhatsApp is like a refrigerator, you know there is nothing new but still, you check it.
Your attitude is like a price tag, it shows how valuable you are.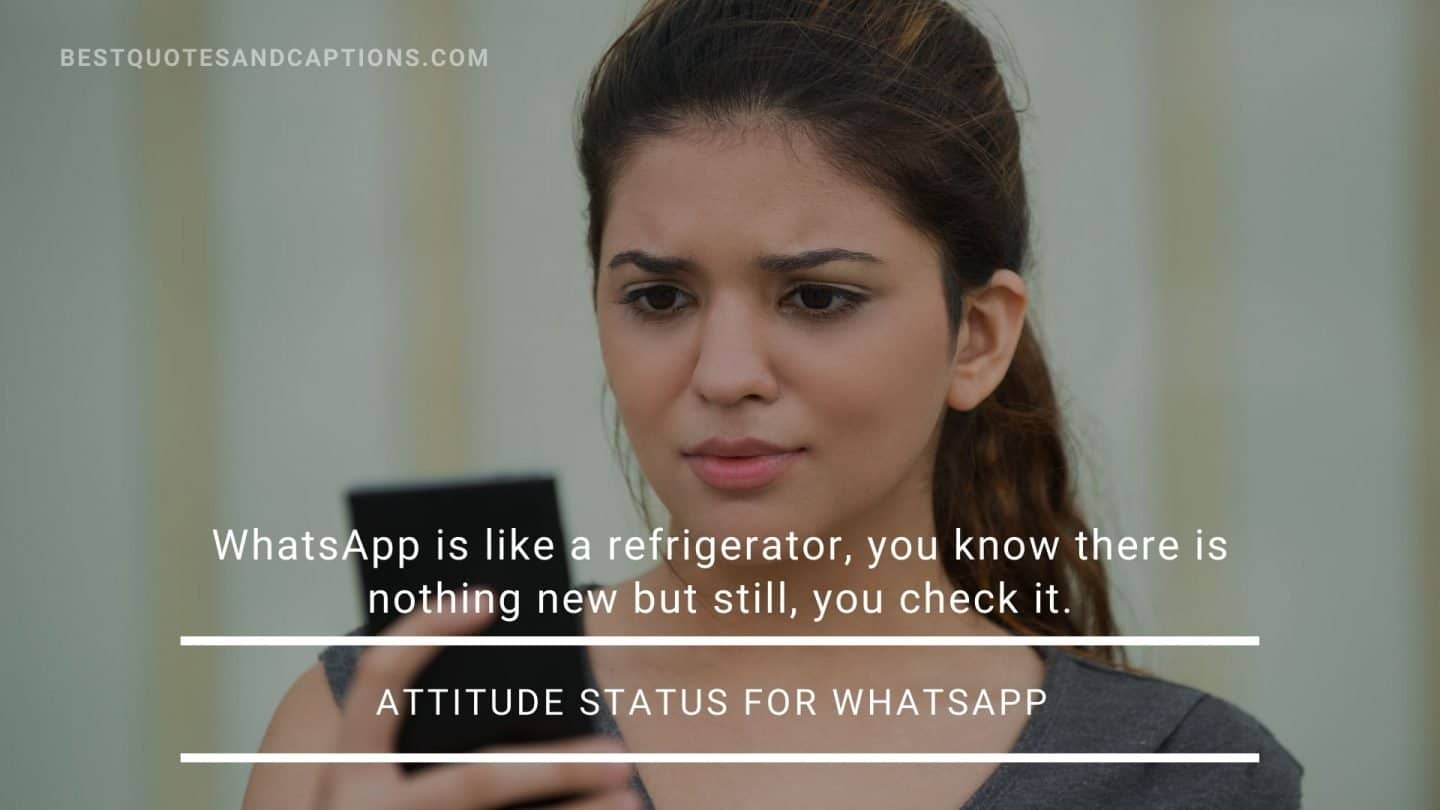 Good WhatsApp Status Attitude
While the above are definitely some of our favourites, we wanted to serve up a few more of the best status updates to show your attitude. These are some good options if you're in a hurry:
Attitudeis#MyHobby, Egois#MyPassion
Because everyone else is too busy updating theirs.
Don't try to find a reason to help people. Just do it!
I am me and that's all I can be… I'm not perfect and never wanted to be… but I am happy with who I am.
I am not supposed to upload my status for you. Check again later.
I change my attitude according to the type of people I have around me.
I love the ones who are in my life and make it amazing. I also love the ones who left my life and made it fantastic.
I've had enough of trying to prove myself to people. Now I don't care about what people think, as long as I'm happy with myself!
If attitude kills… I am the weapon of mass destruction…
If someone tells you that you are ugly… well, just be nice and say 'excuse me… I'm not a mirror'.
If you don't like something, change it. If you can't change it, change your attitude.
In the beginning you'll judge me, by the end, you'll love me.
It's very easy to defeat someone, but it's very hard to win someone.
People with status don't need status.
Sometimes patience has limits…
There is no market for your EMOTIONS, so never advertise your FEELINGS, just display your ATTITUDE.
Those who tolerate me daily are the real heroes.
You should work for a cause, not for applause.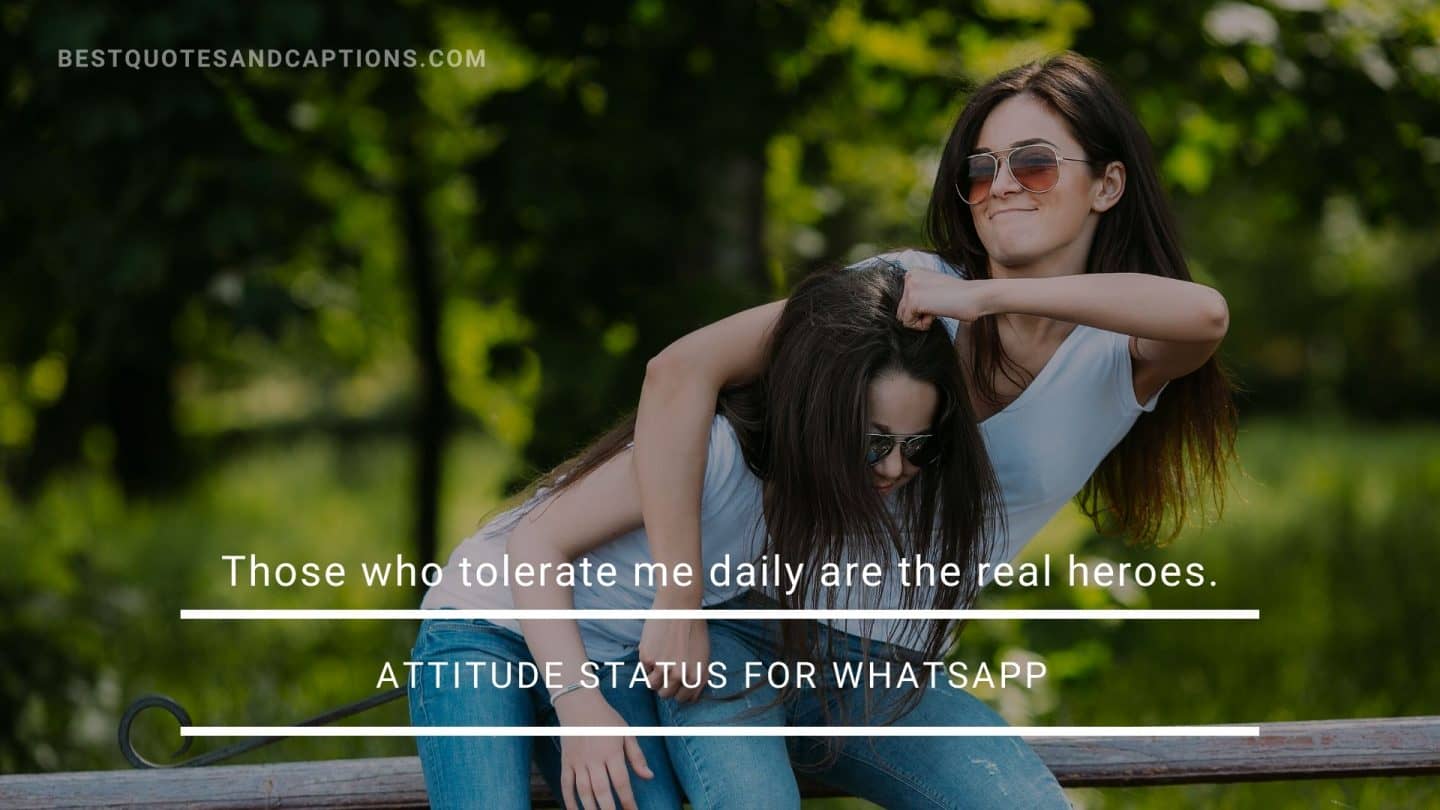 Attitude captions to give you confidence
Need a confidence booster to put as your status? These attitude status options will have you riding high again, just by posting one as your status!
Adore me or dislike me. You can't stop me from shining.
Advantage of being a fool; you are always satisfied with yourself.
Different from everyone!
Don't let the bad attitude of others ruin good attitude of yours.
Don't play with me. I am the champion.
Don't judge yourself alongside others. You are different from them.
Excellence is an attitude, not a skill.
Hate me or love me, but you will never be able to change me.
I am awesome, and I know it.
I am awesome. Don't question it. Just deal with it.
I am jealous of my parents as I will never have an awesome kid like me.
I am not special. I am a limited edition.
I am who I am. Your approval is not needed.
I don't care what others say about me as long as it is not true.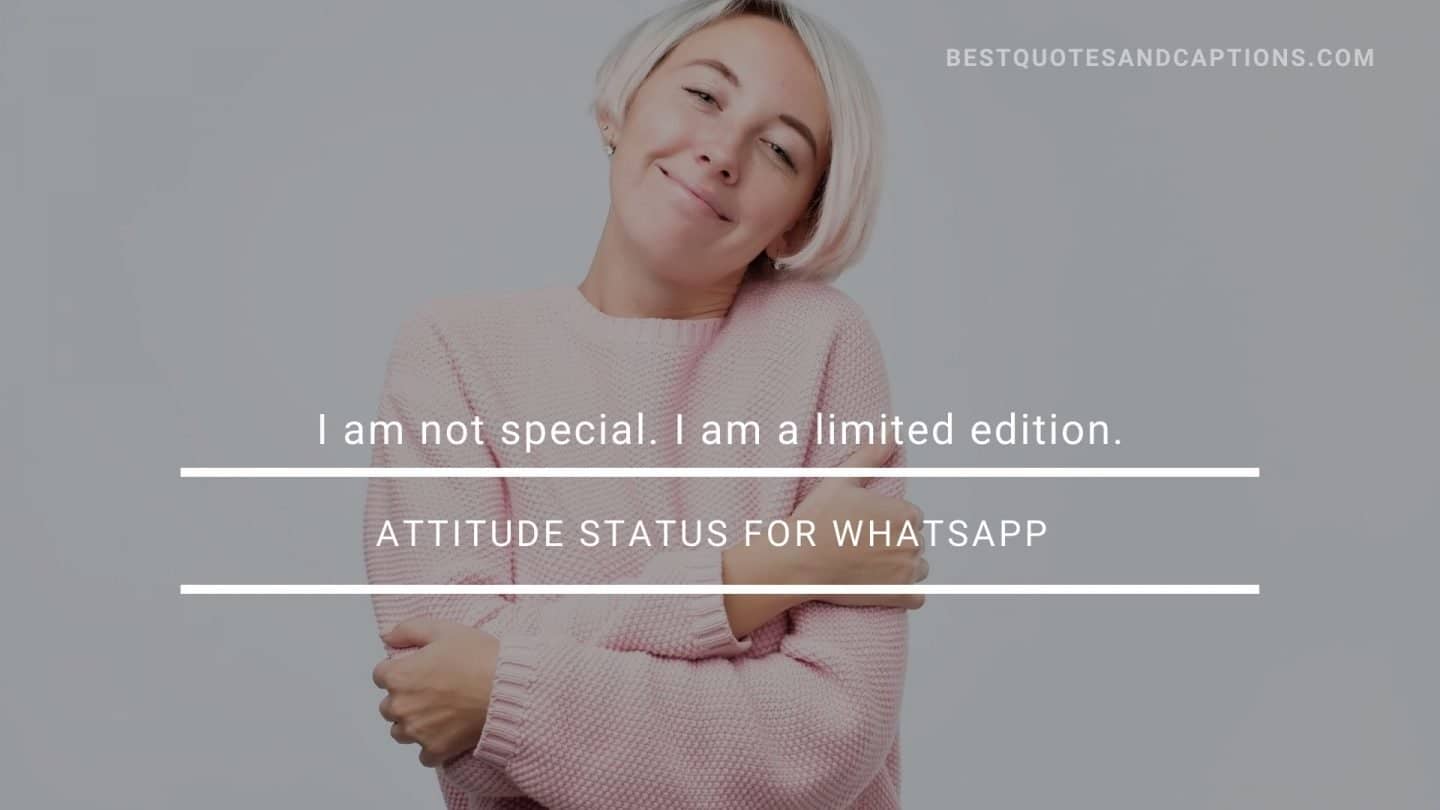 I don't care what others think about me. I am not here to please everyone.
I don't pretend to be something I'm not. I know I am the best.
I tried to be normal. It was so boring. So, I went back to being me.
I was not born to impress. I was born to express.
I will win. Not immediately but in the end.
I'm not totally useless. I am still the best example of uselessness.
Insecurities are loud. Confidence is silent.
Legends don't die; I am the living example.
My choices are like fingerprints, they make me unique…
My ego and my attitude are both better than you.
My views may have changed but not the fact that I am right.
Nothing keeps me down besides gravity.
Smile is my style, and attitude is my fashion.
Sometimes it is good to be yourself.
Talk to yourself at least once a day. Otherwise you may miss meeting an excellent person in this world.
That's fair enough! I'm awesome. Who cares?
Too glam to give a damn.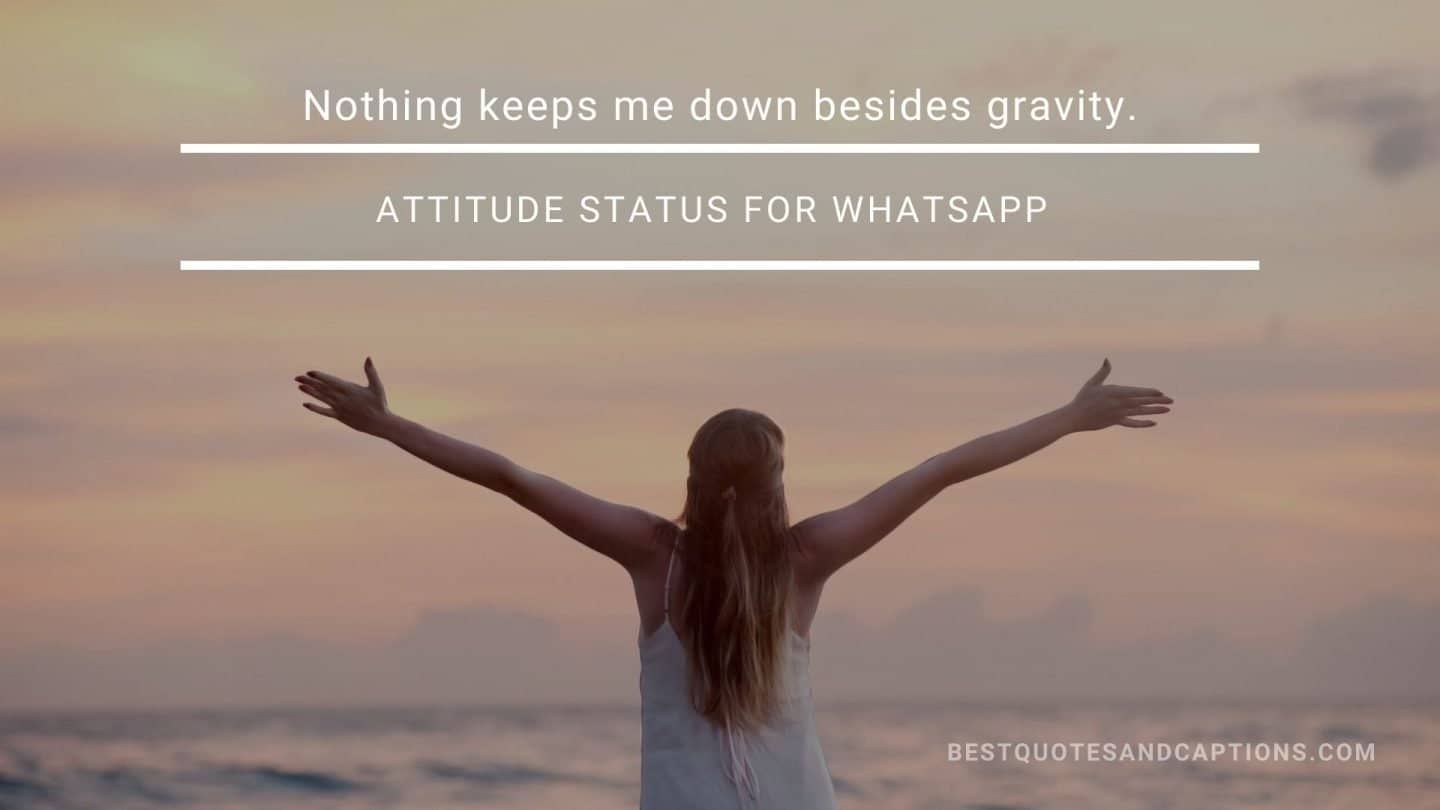 Success status updates
If the updates above gave you confidence, then these attitude status options will help you to convey success. Try a new attitude status for success by picking one of the below:
Be yourself because an original is worth more than a copy.
Do not be the reason you don't succeed.
Dream it, do it.
Find your own path.
I don't need to show off. Because they know what I am and what I have.
I never dream about success. I work for it.
It is your planning which gives you the confidence to move forward.
Kill them with your success.
Life gives you what you need, not what you want.
Life is 10% what happens to someone and 90% how he or she react to it.
May my enemies live a long life to see my success.
Mistakes are proof you are still trying.
No struggle, no progress.
Not having money does not make you poor. But not having a goal does.
Success is not for the lazy, because it is not easy.
The greatest pleasure in life is to do what people think you can't.
The thought is the child of action.
Think big, act big, and get big.
Think positive, live positive – if you want to get positive results.
To make your dreams come true, you need to start by waking up.
Try, fail, learn, and win.
We are all in the gutter, but some of us are looking at the stars. Oscar Wilde
Unbending trees are easily broken.
You are the maker of your future, so make it better.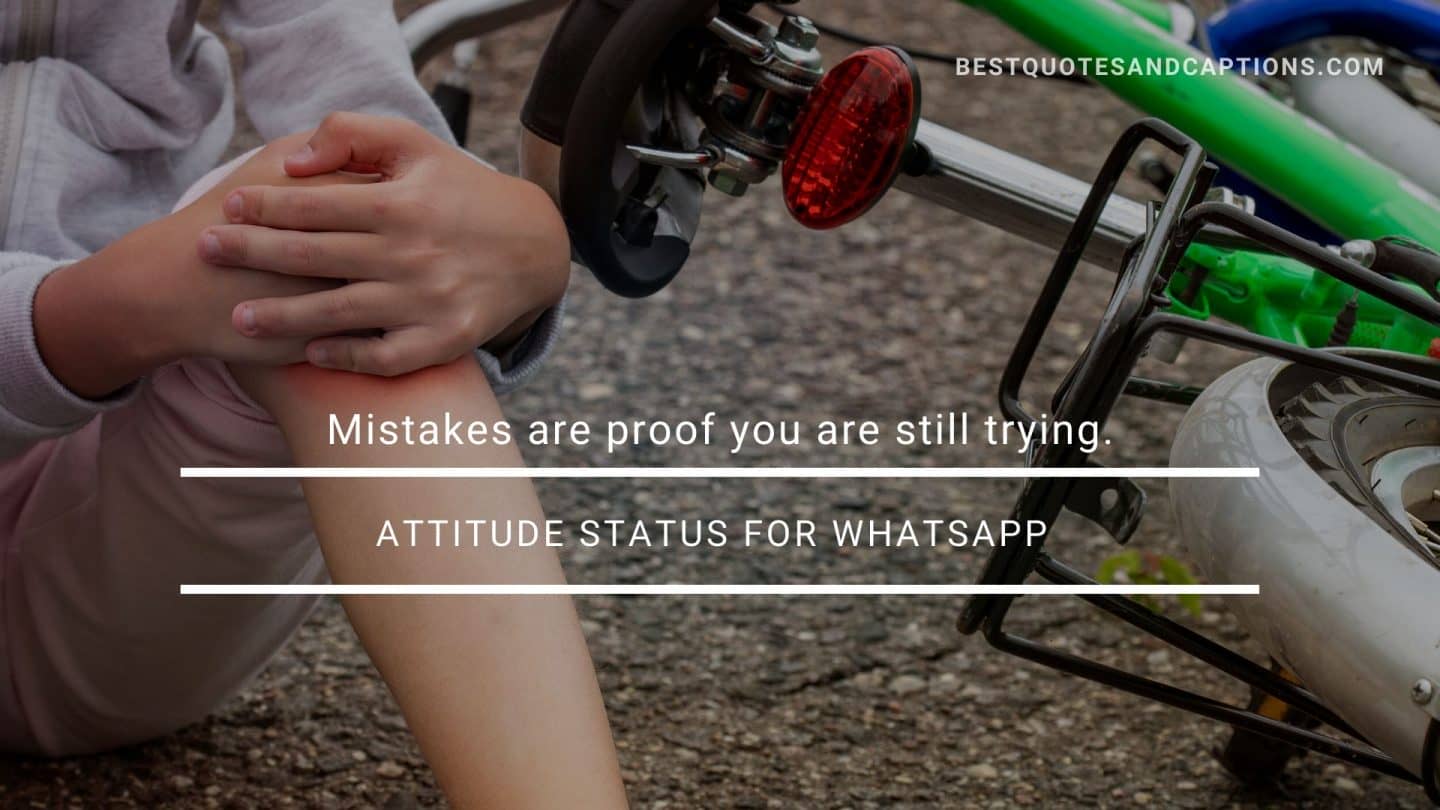 Attitude status for boys
A young man or boy? We've got a few fantastic attitude quotes for boys, to use as your WhatsApp status update:
Attitude is actually a magnet. What you think is what you attract.
Einstein – Genius mind! Bill Gates – Brilliant mind.  Me – Never mind!
Greet your fears with a smile. I do it every day when I meet my girlfriend.
I am a dude with an attitude.
I am cool, but this global warming makes me hot.
I am hot, but winters make me cool.
I am not a king. But I know how to keep others happy.
I heard you are a player. Nice meeting you. Well, I am a coach.
If a girl leaves you behind don't worry, just find one that will respect you.
If you can't laugh at yourself then call me.
Success hugs you in private, and failure slaps you in public.
The man with beard will never look weird.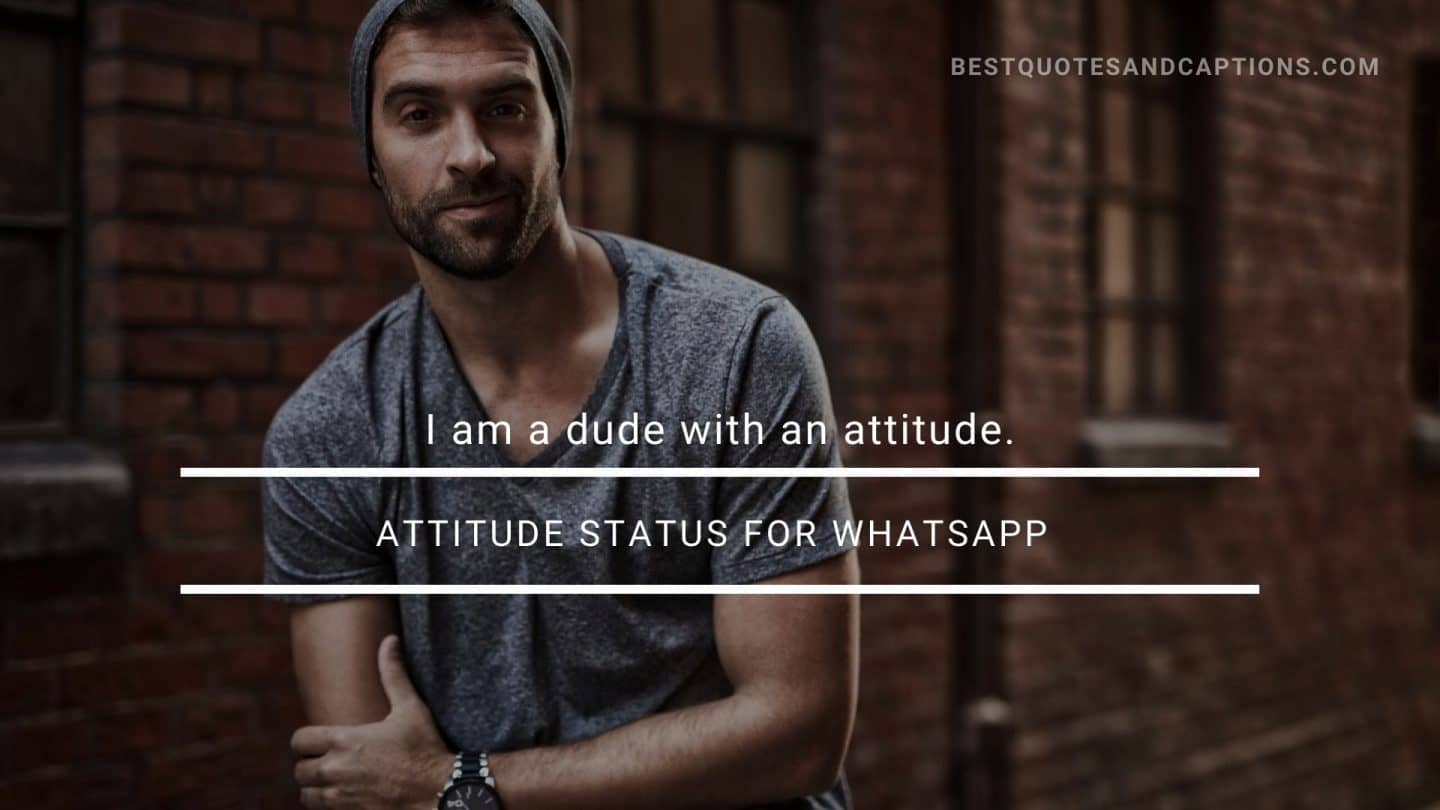 Attitude status for girls
Are you a girl or woman looking for an awesome attitude status for your WhatsApp? We've found a few awesome attitude quotes for girls: 
Above all, be the heroine of your life. Not the victim.
Be a girl with a mind, a b*tch with an attitude, and a lady with class.
Dear girls, always keep your heels and standards high!
Every mother gives birth to a child. But my mother did not! She gave birth to a legend.
Good girls keep diaries; bad girls do not have time.
Honey, I've got heels higher than your standards.
I am not a second option to you. Either choose me or lose me.
I am the queen who does not need a king.
I may look innocent, but I may get you in trouble….
Rather than checking my status, spend time with your girlfriend.
Treat me like a Queen and I'll treat you like a King. But if you treat me like a game, I'll show you it's played.
You will find a person prettier than me, smarter than me. But you will never find a person like me.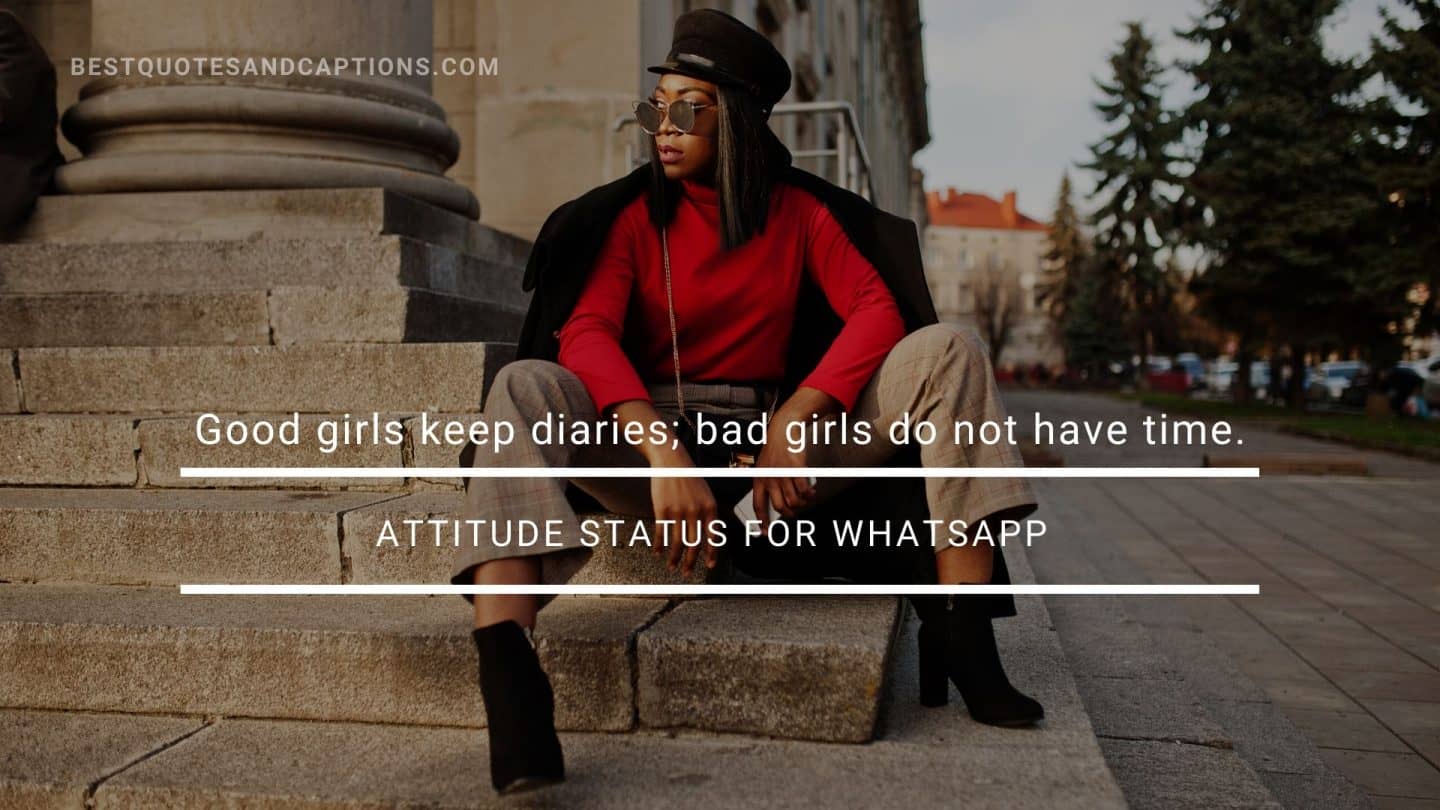 Read next: Inspirational quotes for women
Funny attitude status for WhatsApp
Want a bit of sass in that WhatsApp status? Try out one of these attitude statuses that will make your friends giggle:
An apple a day keeps everyone away. Just throw it hard.
Don't get into fights with ugly people. They don't have anything to lose.
Excuse me! I found something under my shoes. Oh! It's your attitude.
I always learn from mistakes of others, who took my advice?
I am now tired of following my dreams. I will ask them where they are going, then meet them later.
I apologise. It was entirely my mistake that I forgot you are an idiot.
I broke up with my gym this morning. We both did not work out.
I do not have bad handwriting. I have my own font.
I don't argue. I just explain why I am right.
I don't have a dirty mind. I have a creative mind.
I have not changed myself, I just grew up, and you should try it too.
I often talk to myself as I need expert advice.
I'm a cool person, but who loves to do stupid things.
If anyone says you are ugly, tell them oh sorry I was only trying to look like you.
My ambitions are handicapped by laziness.
My laziness is like an 8, then when I lie down, it becomes infinity.
Never hate something or someone just because someone else does.
Smile while you still have teeth.
Some people need a high five to their face. LOL
Whenever I think of quitting smoking, I need a cigarette to think.
Whenever you have a problem, sing. You will soon realize that your voice is worse than your problem.
You never know what you have until you clean your bedroom.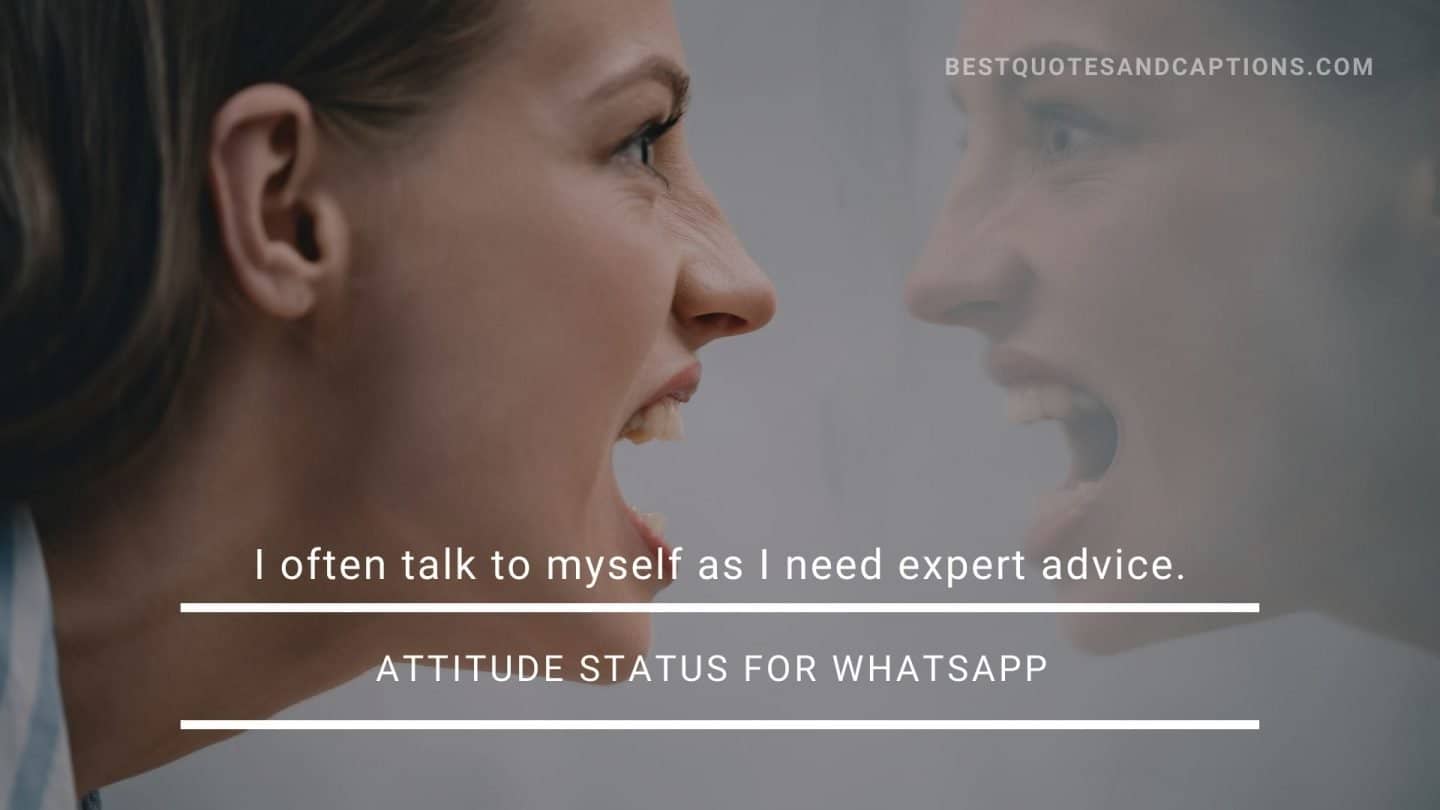 Read next: The best happy status for WhatsApp
Love status ideas with attitude
In love or want to just showcase your relationship? Or you've gone through a heartbreak? To help you do just that, we've compiled a few ideas for your love attitude status in English.
Baby, I'm worth anything. But I will be with you forever.
Come to my heart and pay no rent.
Finally back to being myself again. Hearts closed, brain engaged.
I deleted your number. I'm basically deleting you from my life.
If they make you an option, make them your history.
Just finished blocking some numbers on WhatsApp, if you can read this then you got lucky!
Never hide your last seen, let people see how you are ignoring them.
Not always available. Try your luck some other time.
Someday you'll understand that, I am the best thing that happened in your life, but it will be too late…
There are three sides to an argument… my side, your side and the right side.
Why fall in love?
You can't escape your heart, so it is better to listen to what it says.
You left me without a reason, so please don't come back with an excuse.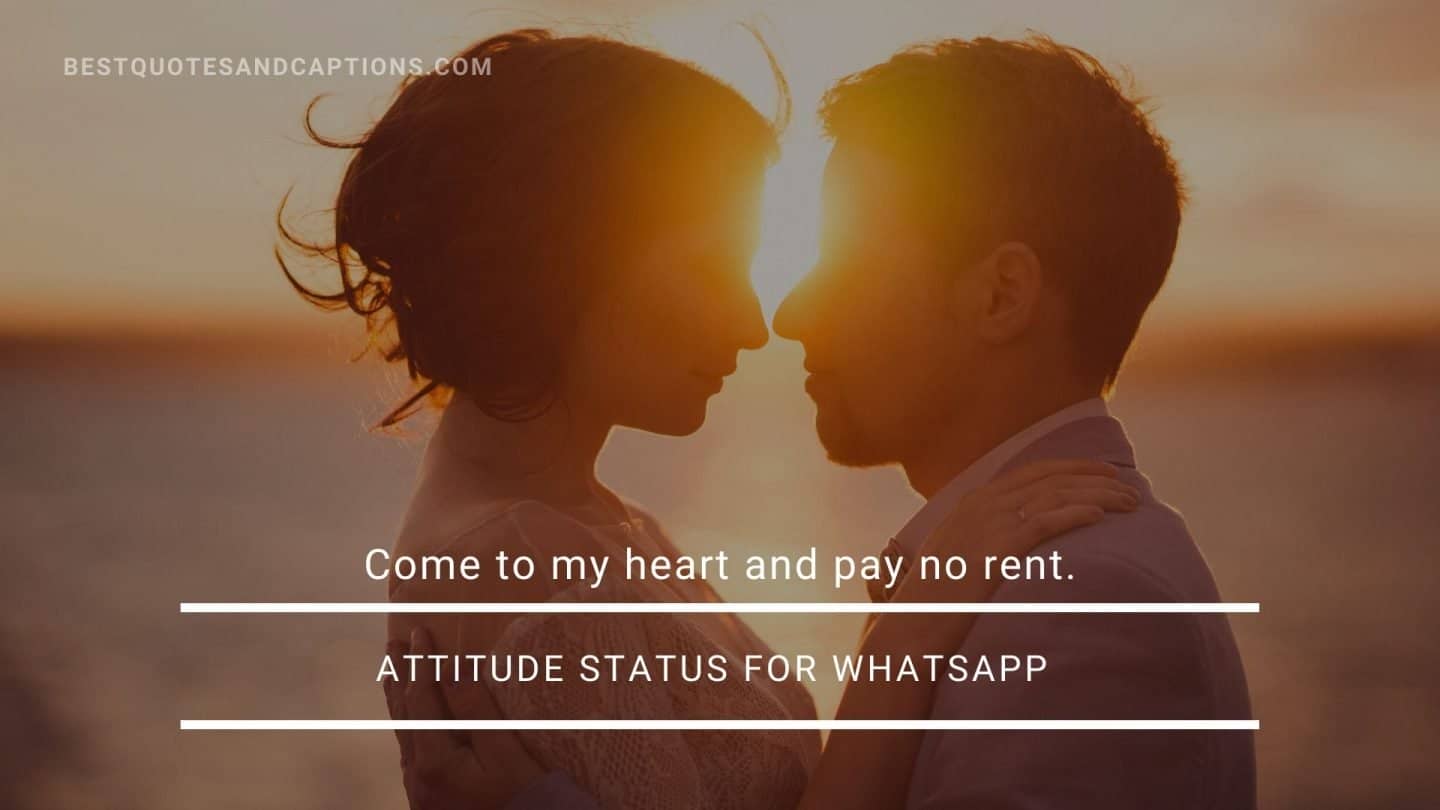 Read next: Finding the right love hashtags
Attitude status for singles
No relationship on the horizon and want to flaunt that single status? Check out these amazing attitude captions for singles:
A king is more powerful without a queen. Enjoy being single!
At age XX, being single is my attitude.
Being single means riding solo and enjoying life.
Dear weather! Please don't try to be so romantic… I'm single.
Do what's right, not what is easy!
Everyone is just worried about how to celebrate Valentine's day this year, and I am like, 'I love food'.
Flirting is the way for singles to say I'm free.
Having a girlfriend is a cute thing. But I'm already committed to my #bed.
I am in a long-distance relationship with my girlfriend who lives in the future.
I have more money these days because I am single.
I just need coffee, friends, and a movie. I am happy being single.
I may be single. But no that doesn't mean I am available.
Intelligent boys are single.
Keep calm! I am single.
Single and proud!
Single is not a status. It is a word that best describes a person who is strong enough to live and enjoy life without depending on other.
Single is, in fact, an opportunity to live life on your own terms.
Single isn't a status. But it's a word that describes a person who is strong enough to live and enojy life without depending on others.
Single! Because I have not found the person, who deserves me.
Sometimes it is smarter to be alone, than with the wrong person.
Stay single! Stay faithful.
Totally single, totally free, totally happy. Have problem with that?
When you are single, you are actually in a relationship with freedom.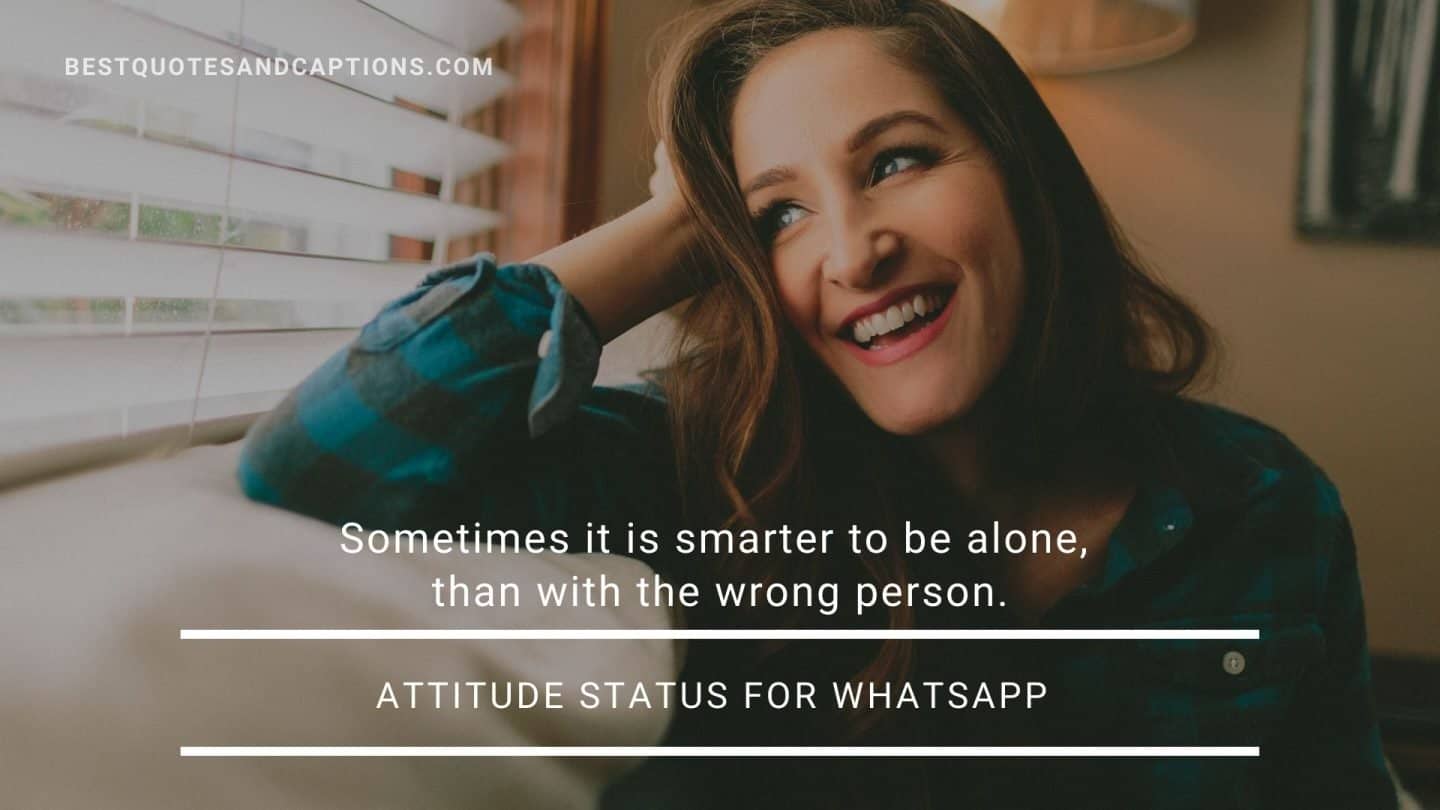 Recommended: Ultimate list of sad status for WhatsApp
Motivational status updates
Want something a bit more uplifting to show your personality? Try out one of these perfect motivational captions, perfect as an attitude status for WhatsApp:
A bad attitude is like a flat tire if you don't change it you will never go anywhere.
Adopting the right attitude can convert a negative stress into a positive one.
Always remember, you are bigger than your problems.
Attitude is the thing which makes the difference between success and failure.
Be a game changer, the world is full of copy cats…
Be yourself and do whatever you want to.
Before you judge me, make sure that you're perfect.
Can't trust anyone these days. Fake is becoming the new normal.
Do not judge me by my past; I don't live there anymore.
Don't promise, just prove.
Don't stress, do your best, forget the rest.
Each day, I come in with a positive attitude, trying to get better.
Focus on things that matter and let go of the things that don't.
I am good enough to forgive you – but will not trust you again.
I have chosen to make the rest of my life the best of my life.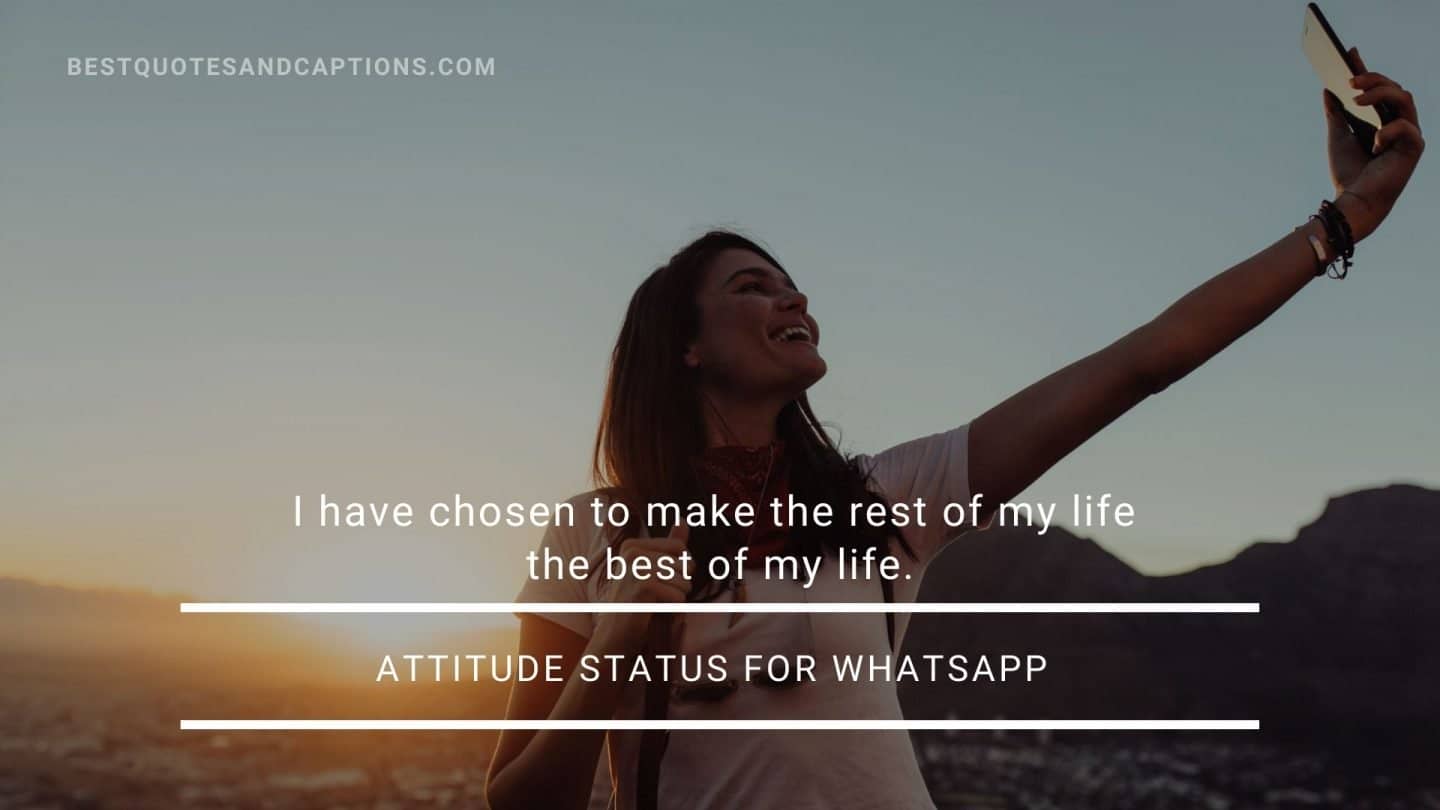 I have learned the most profitable lessons are from my failures, not success.
It's not what happens to you, but how you react to it that matters. Epictetus
I shall continue to do what I think is right whether anybody likes it or not.
If you spend your whole life giving explanations to people, you will end up having no time left to justify it!
Kill tension before tensions kill you. Reach your goal before goal kicks you. Live life before life leaves you.
Love me, hate me, you will never change me.
Not all things that fall down break. Some develop wings.
Now I will do what's best for me.
People that are not used to quality. They always chase quantity.
People will throw stones at you, don't throw them back. Collect them all and build an empire.
Sometimes you succeed, and sometimes you learn.
Think positive and fill your life with happiness.
Time is precious, so waste it wisely.
To be the best you must be able to handle the worst.
Try and fail. But never give up trying.
Well, I forgive but never forget.
When others quit, I keep going.
Your success is the biggest slap on your hater's face.
You're right. I'm not perfect. But I am unique!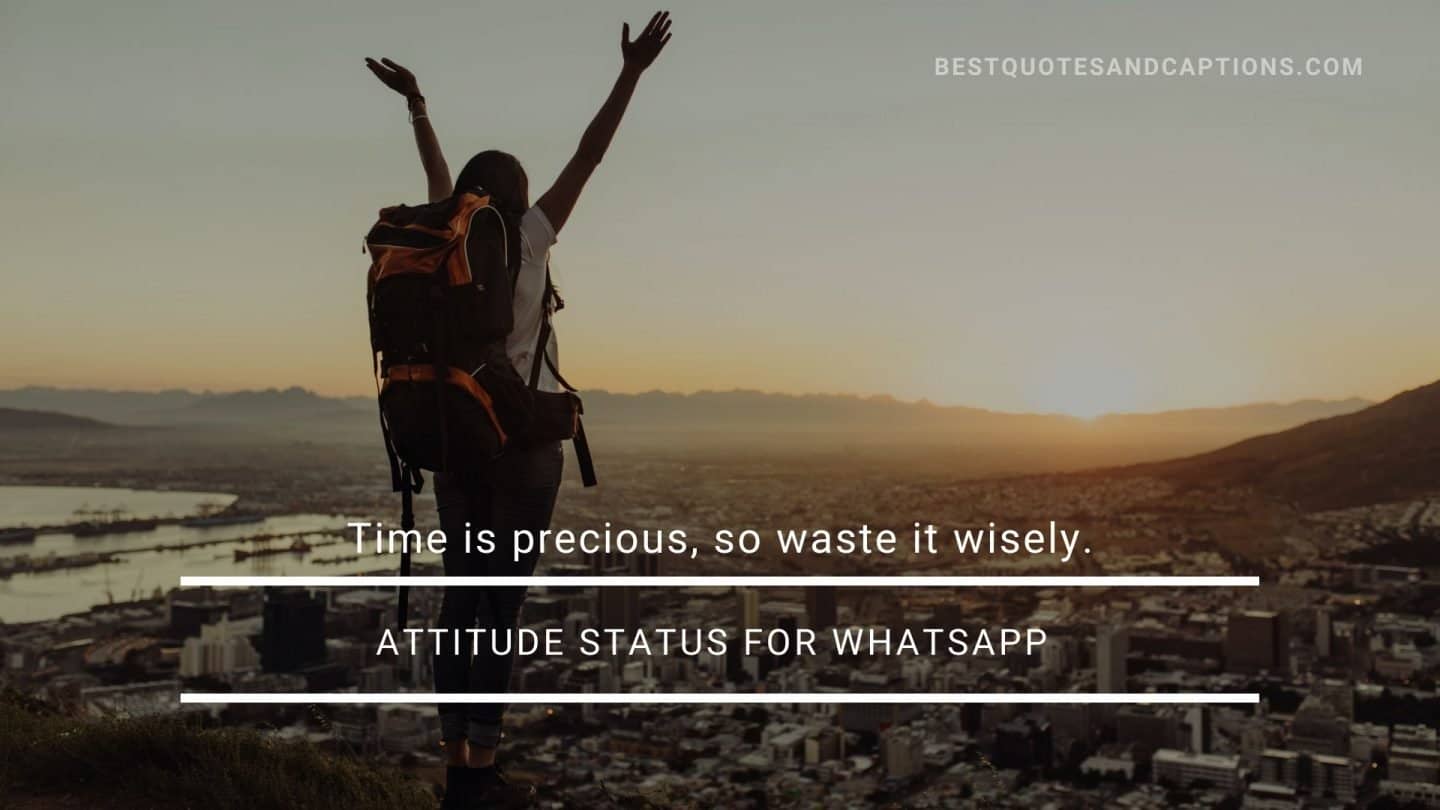 Sassy captions with attitude
A side of sarcasm, anyone? If you need a red-hot attitude status, we've collected a whole lot for you to pick from here:
Don't dwell on your dreams and forget to live your life. Remember that.
Don't give me your attitude unless you want mine.
Don't cry over money. Money never cries for you.
Hello there! I have found your nose – it was again in my business.
I am having technical issues with my attitude today.
I am only responsible for what I say, not for what you understand.
I don't have an attitude problem. You have a problem with my attitude and that is not my problem.
I don't have an attitude! I just have a personality you can't handle.
I don't wake up every day to impress stupid people around me.
I don't really forgive people. I just pretend it's okay and wait for my turn to destroy them.
I talk, I smile, I laugh too. But be careful when I'm silent.
I text you because I want to have a conversation with you. Not to get one-word answers.
I was born cool. Do you have a problem with that?
If you think I am bad, then you're wrong. I'm the worst!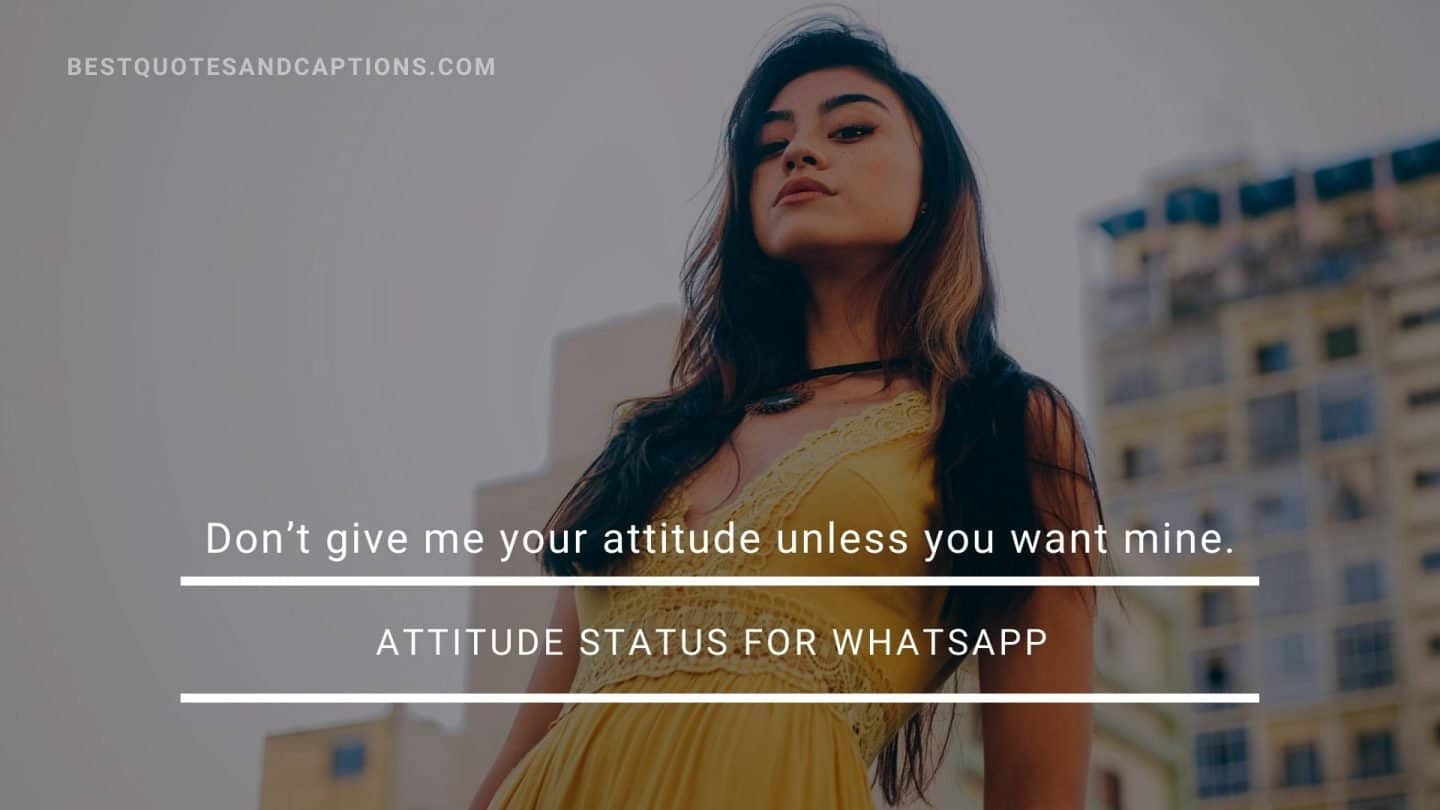 I'm nobody, nobody is perfect, and therefore I'm perfect.
I'm not worried about losing people anymore. I've realised that they are all going to leave at some point.
In life, a bad attitude is like a flat tire. It will take you longer to get where you are going.
It funny how some people think you hate them, when you literally do not think of them at all.
My attitude is like a mirror. It reflects what is in front of it.
My back is not a voicemail buddy, so better say it right to my face.
Phones are better than girlfriends, at least we can switch them off.
Some people need to open their tiny minds instead of opening their big mouths.
Someone dislikes you for no reason, then give them a reason.
Sometimes silence is not a weakness. It saves time and avoids unnecessary conversations with certain people.
Sometimes, crying is the only way your eyes speak when your mouth can't explain how broken your heart is.
The goal is not to be rich. The goal is to be legend.
Weakness of attitude becomes weakness of character.
Yes, I have an attitude, but conditions apply.
Your status can't ever match my status. Neither on WhatsApp nor in real life.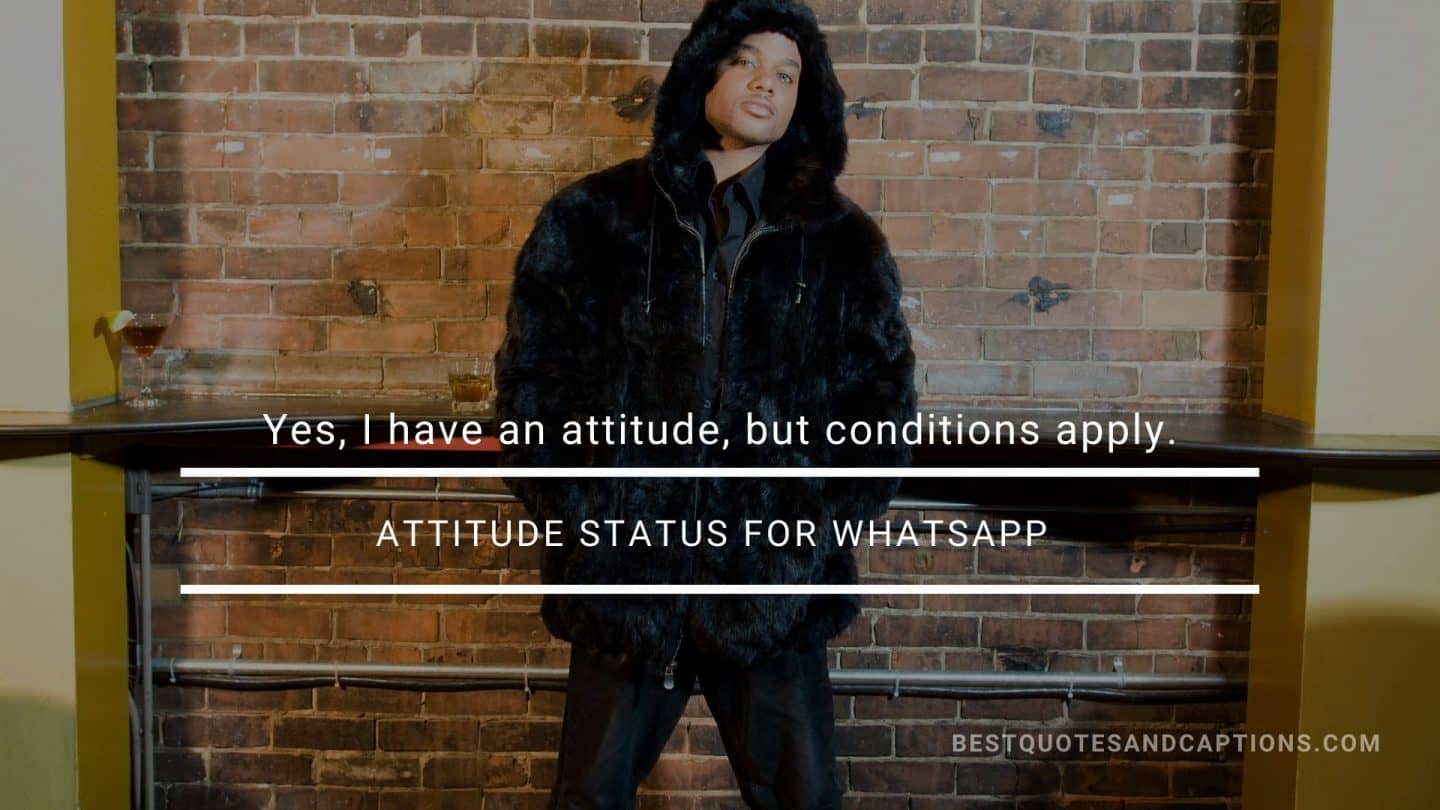 Short attitude status in English
Want your picture or video to be the star of your WhatsApp status update? Overlay it with some very brief text! Check out these one line attitude quotes, perfect as a short status on attitude:
A bad attitude is like a flat tire. You can't go anywhere until you change it.
Being cool… is my life rule.
Don't give advice until you're asked to.
Don't judge my past.
Hey you! Don't copy my status.
I am a kind person until people piss me off.
I am a nice person with a bad attitude.
I am a puzzle which you can't solve.
I am not a ruler, but I have some rules.
I am not sorry if you don't understand my level of thinking.
I don't live there anymore.
I may be wrong, but I doubt it.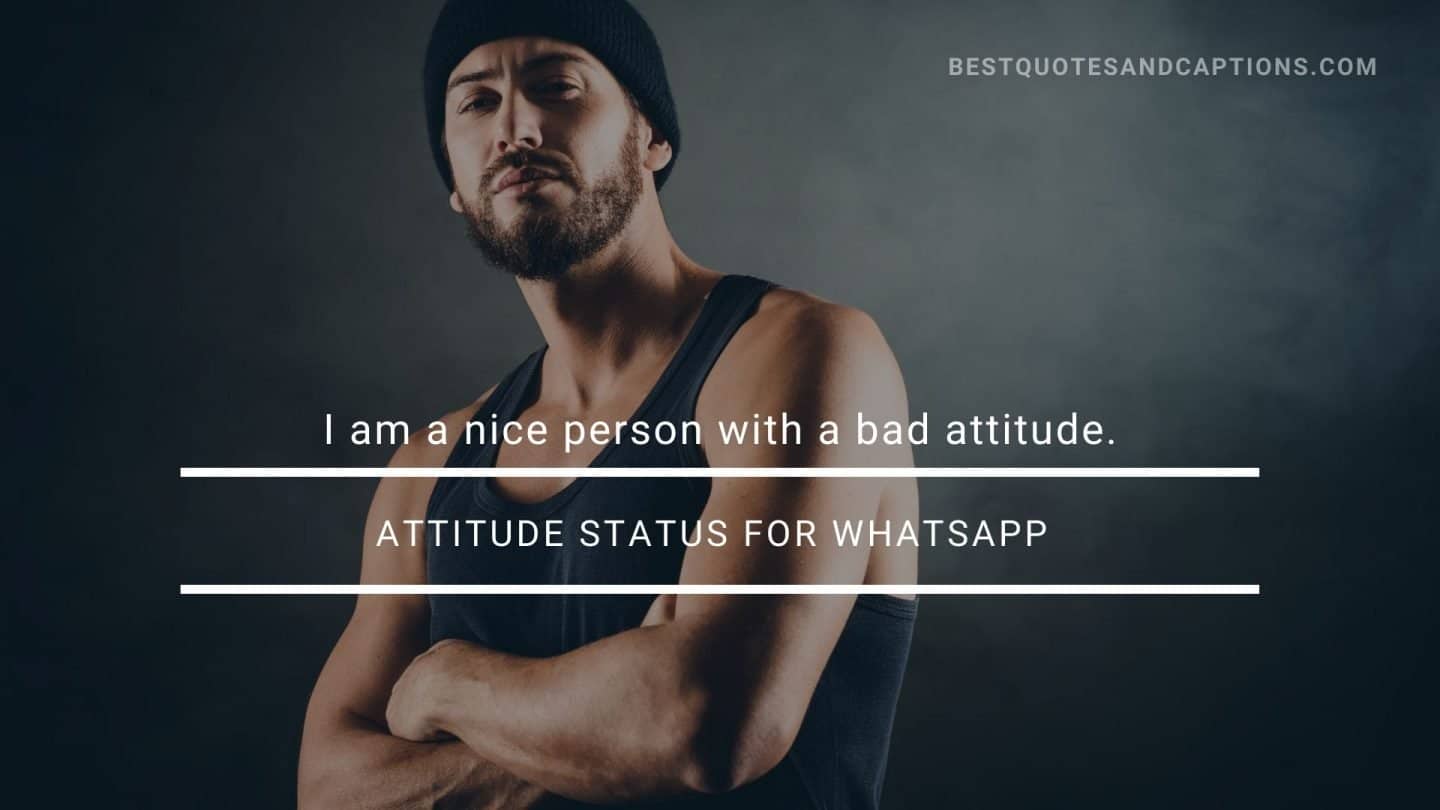 I'm 97% sure you don't like me. But I'm 100% sure I don't care.
It's my life so keep your nose out of it.
My kindness is not a sign of my weakness.
My status is already high….
No time for fake and negative people.
Nobody can play your role better than yourself.
Normal is boring.
Privacy is power. What people don't know, they can't ruin.
Say I am not worth it and see where I end up.
Shhh! I am hiding from stupid people.
Silence is indeed the best response to a fool.
Sometimes patience has limits.
Study me as much as you like.
Take me as I am, not as you wish me to be.
Taking revenge is wrong, but it's fun.
The hardest walk is walking alone. But it's also the strongest.
Treat me like a joke and I'll leave you like it's funny.
Your attitude might hurt me, but mine can kill you.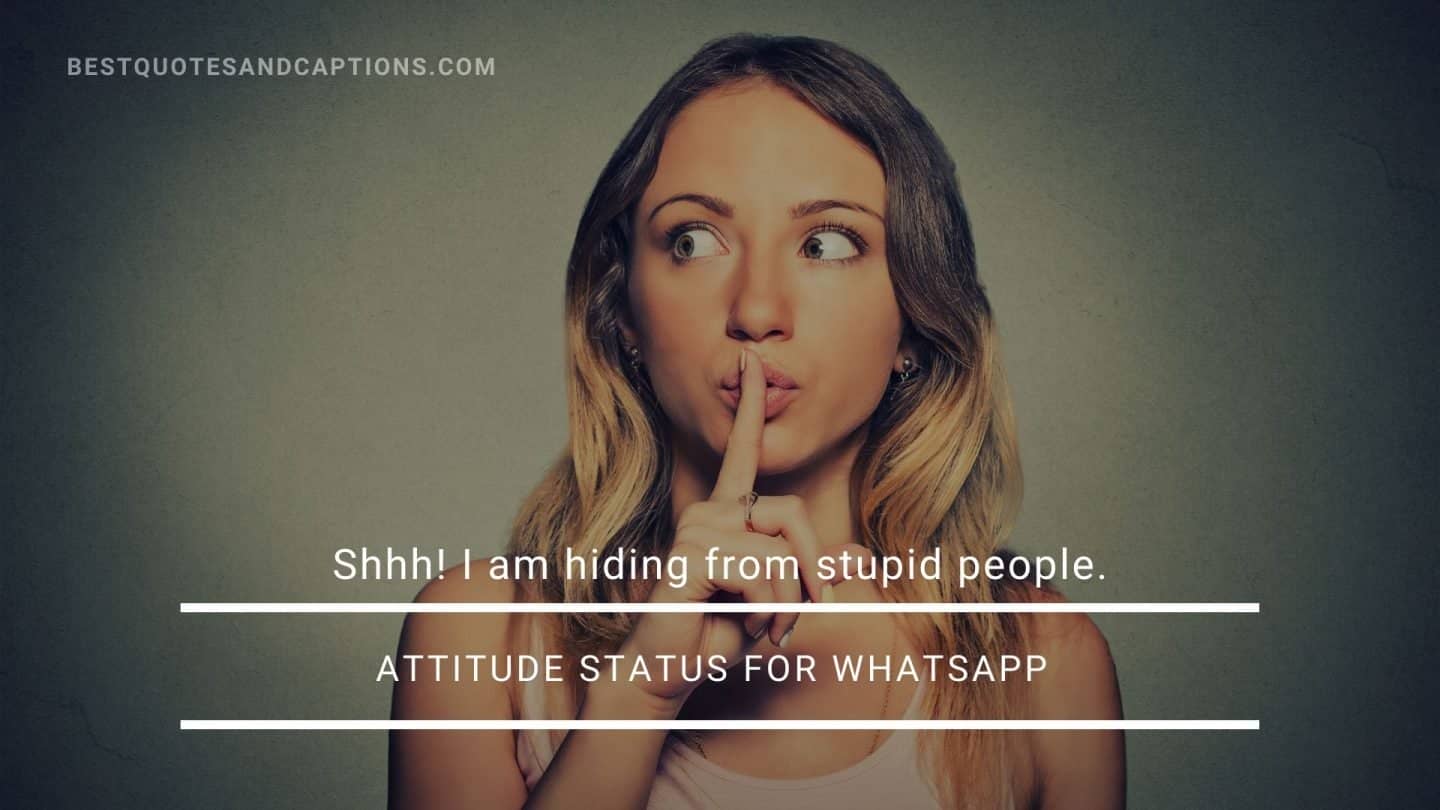 Attitude status for friends (and enemies)
Your friends are often like family but sometimes you just need to call them out when they're wrong. Here are a few ideas for your status update when its about your friends, or for that one friend that is now more of an enemy…
Do me a favour. Take a selfie. Then send it to me. I am playing cards, and I'm missing a joker.
Do people talk behind my back? It is, in fact, the best position to kiss my as**.
I don't even expect people like me anymore. I am in my own world.
I hate those people who have two faces. They show one to me and second to other people. You need friends to be successful in life, but to be more successful, you need better enemies.
I learn from the mistakes of those people who take my advice.
I love my haters. Because they encourage me to do something new.
I love to destroy my enemies by making them my friends.
I prefer to have honest enemies rather than having fake friends.
If you can't convince them? Then confuse them.
My attitude is purely based on how somebody treats me.
My circle is small because I'm into quality, not quantity.
People will love you. People will hate you. And none of it will have anything to do with you.
Those who know me, never doubt me. Those who doubt me, never knew me.
Tom and Jerry taught me that life is boring… without enemies.
When I die, some people will get haunted.
When you feel insulted, I am just describing you.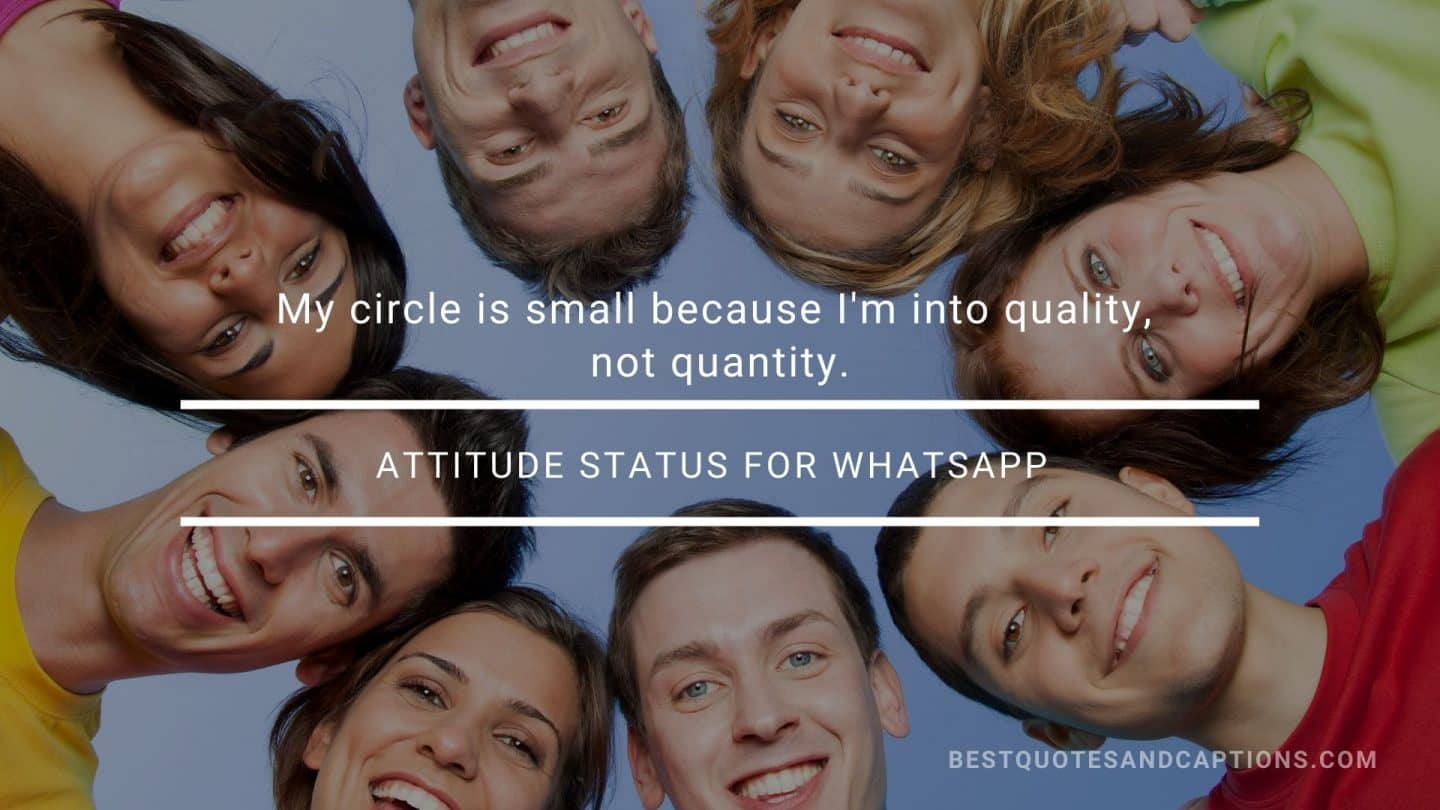 Read next: Finding the best hashtags for friends
More WhatsApp attitude status in English
None of the above status ideas tickle your WhatsApp fancy? Well there are loads more! Perhaps try one of these good attitude status ideas:
Attitude is everything!
Do not confuse my personality and my attitude.
I am not feeling violent. I am just feeling creative.
I am not lazy. I am just on energy saving mode.
I arrive late at the office. I make up for it by leaving early.
I don't want a perfect life. I want a happy life.
I don't believe in flaunts. I accept them when they are said with honesty.
I don't need to copy any celebrity. I have my own personality.
I don't wait for magical moments. I create my own scenarios.
I have stopped fighting with my inner demons. Now we are on the same side.
I love to change if I find someone copying me.
I speak for what I see. I stand for what I believe. And I strive for what I want.
I was so surprised when I was born that I did not talk for two years.
If you change nothing, nothing will change.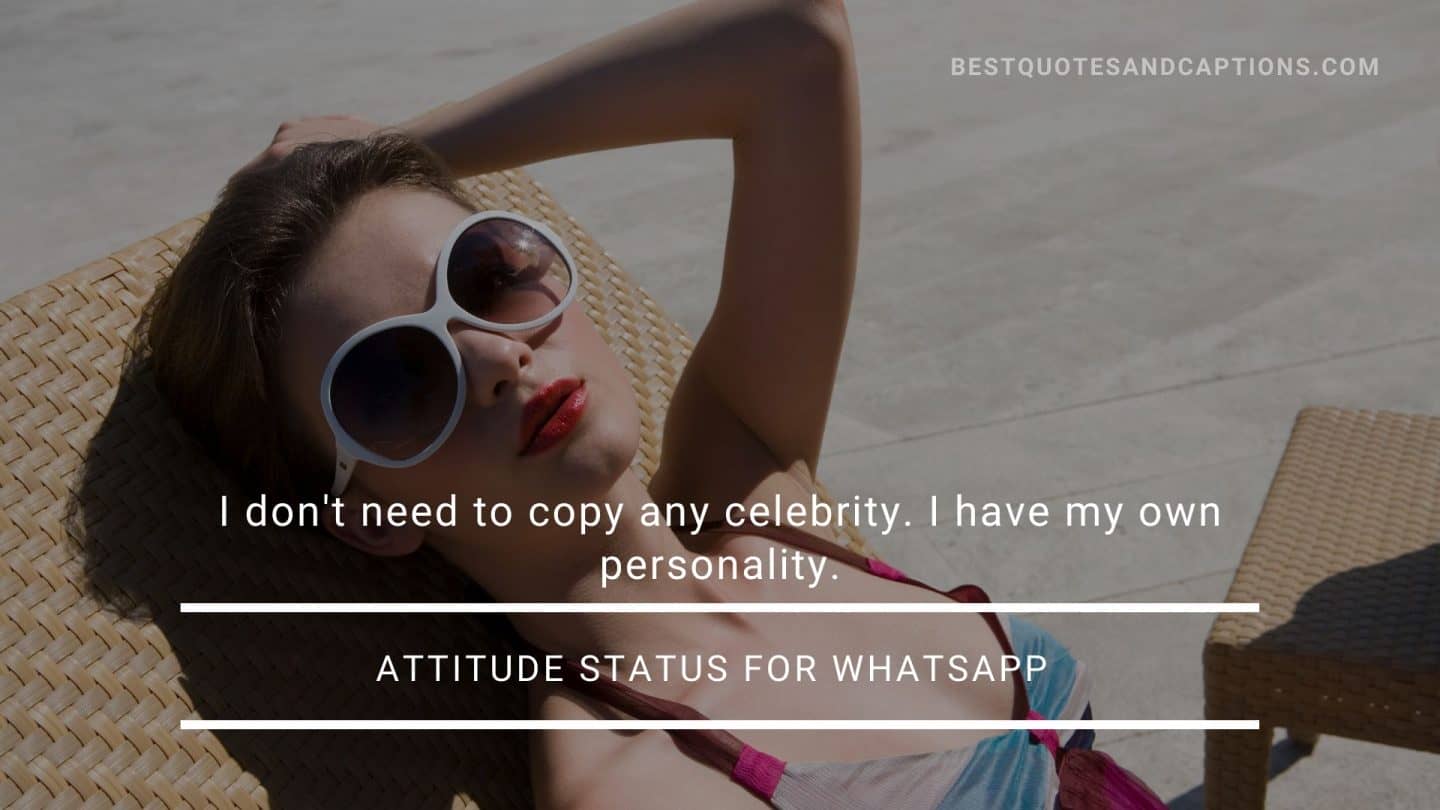 I'm not special, rather, people like me are hard to find.I'm a good person but don't give me a reason to show my evil side.
Judge me, and I am ready to prove you wrong.
Learn to say no and live a tension free life!
Me + my room + music + internet connection + no study = A perfect day…
People show me attitude. It means they need one to impress me.
People understand you by your attitude. If your attitude is bad, you are bad. If your attitude is good, you are good…
Roses are red, skies are blue, out of my five fingers the middle one is for you.
Stop checking my status.
That's the thing about #honour and #attitude, you can't turn them on and off!
The meaning of things lies not in the things themselves, but in our attitude towards them. Antoine de Saint-Exupery
The world is simple. If only people could stop making it so complex.
They say that nothing is possible. I do nothing every day.
We are living in an era of smartphones and stupid people.
Yeah, you! The one who is reading my comments… Get Lost!
Yes! I am smiling, but you are not the reason this time… so chill.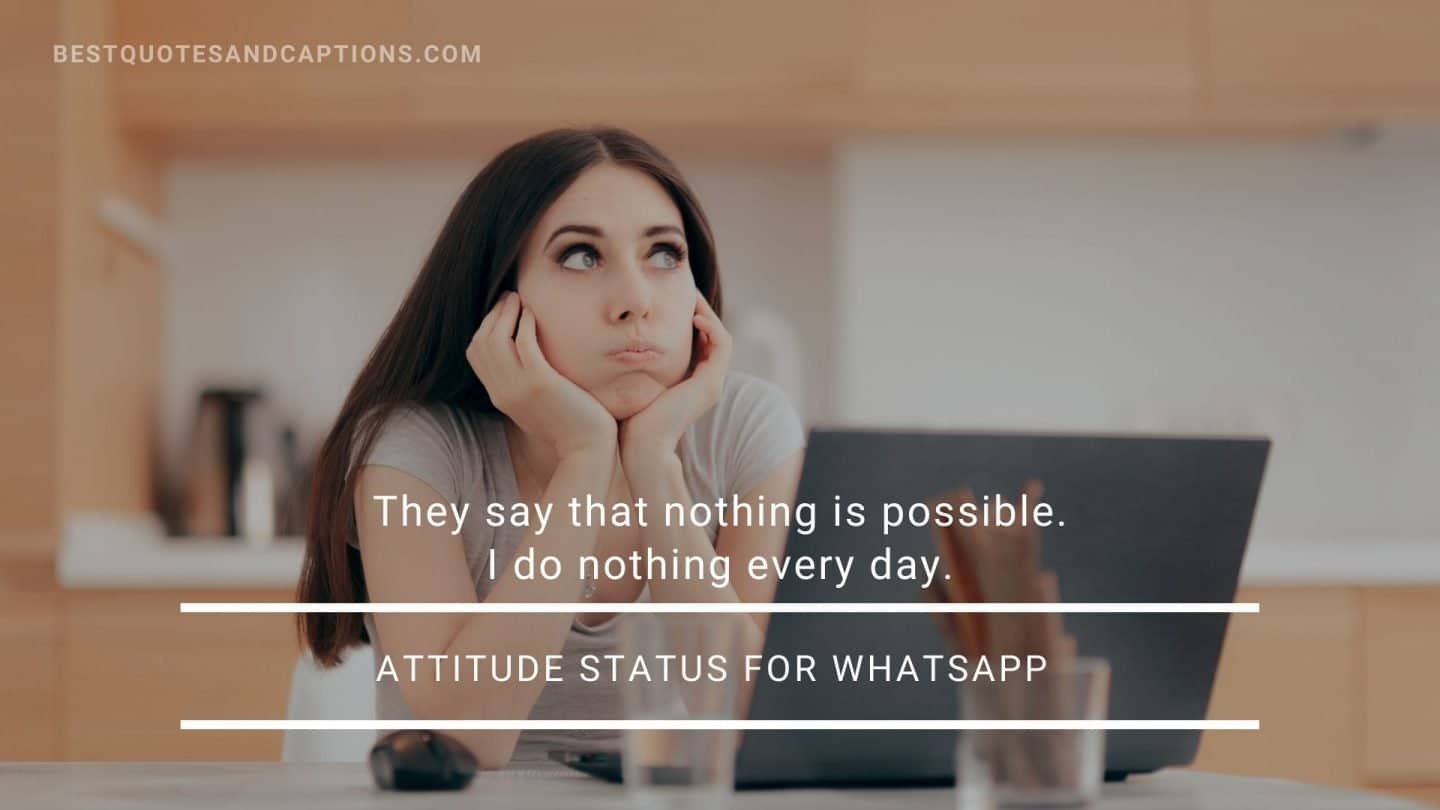 So, what did you think of our attitude WhatsApp status run-down? Whether you're using them for Facebook, WhatsApp or any other social media platform, these English status options should be the perfect accompaniment to your image or video.
If we've missed a key WhatsApp attitude status, do let us know in the comments below!
We also have lots more where that came from! From Instagram guides about food to hashtags for nature, as well as a full guide to Instagram Hashtags to drive success.
Frequently Asked Questions – Attitude status for WhatsApp
How do I create an attitude status for WhatsApp?
Click into the Status Bar on your app and choose 'Tap to add Status Update'. There you can upload your photo or video (choose the camera icon) and add your text over this image.
You can also upload up to 30 sad status images at a time by pressing the "+" button.
Who can see my attitude WhatsApp status?
Your default settings should mean that only your Saved Contacts have access. However, you can edit this in your Privacy Settings to either My Contacts, My Contacts Except and Only Share With.
How do I delete my attitude WhatsApp status?
It automatically deletes after 24 hours but you can manually delete it before this time but clicking the 'three dots' on the Status screen, choosing the one you want to delete and then pressing the 'delete' button.
How do I view other people's WhatsApp Status?
Just go to the Status tab on the app and anyone who does have a WhatsApp Status, it will show there.
How do I reply to a WhatsApp Status?
That one's simple: you just swipe up and you can reply!
---
Want to save this for later? Why not pin it…