Love. It's inspired thousands of novels, countless songs, poems and letters. It is even the most used hashtag on all of Instagram!  It's fascinating, frustrating, magical and everything in between. So, it's understandable that you want to write about it on Instagram or social media, but what about using the right love hashtags for your post?
We've taken all the hassle out of finding the perfect hashtags for your post about love. But, more than that, as passionate Instagrammers (and happily married ones I might add!), we know it's about more than just choosing a stack of hashtags to be able to ensure your post goes viral. So this guide of course includes a whole whack of copy and paste hashtags for you but, beyond that, we have a few pointers on how to put them together to get maximum engagement.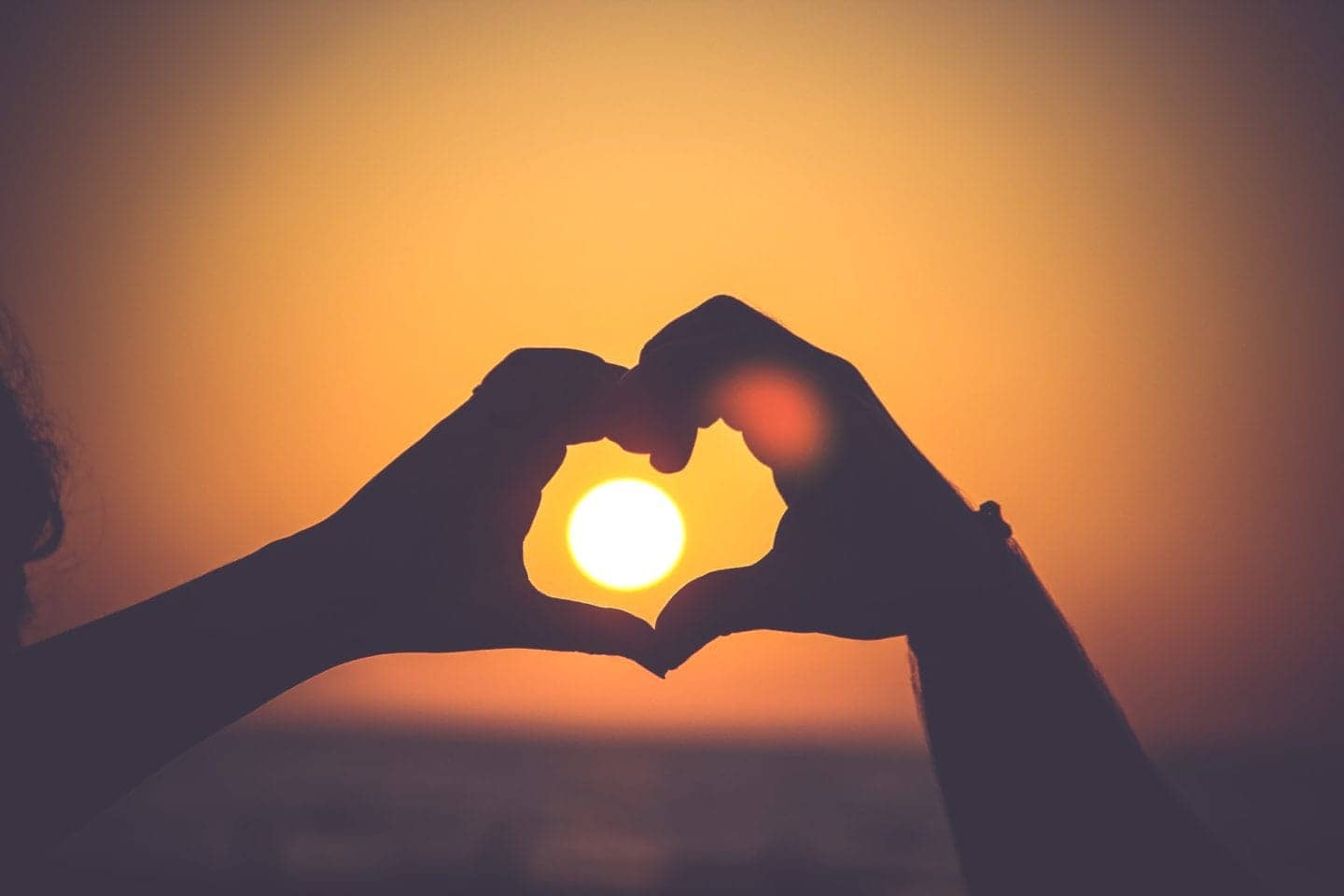 Top 10 love hashtags
We love a bit of trivia (like the first snippet we mentioned about #love consistently being the most popular hashtag on Instagram!). Here are the Top 10 love hashtags used on Instagram.
#love
#instalove
#loveit
#lovely
#naturelovers
#couple
#loveher
#loveyou
#loveyourself
#lovehim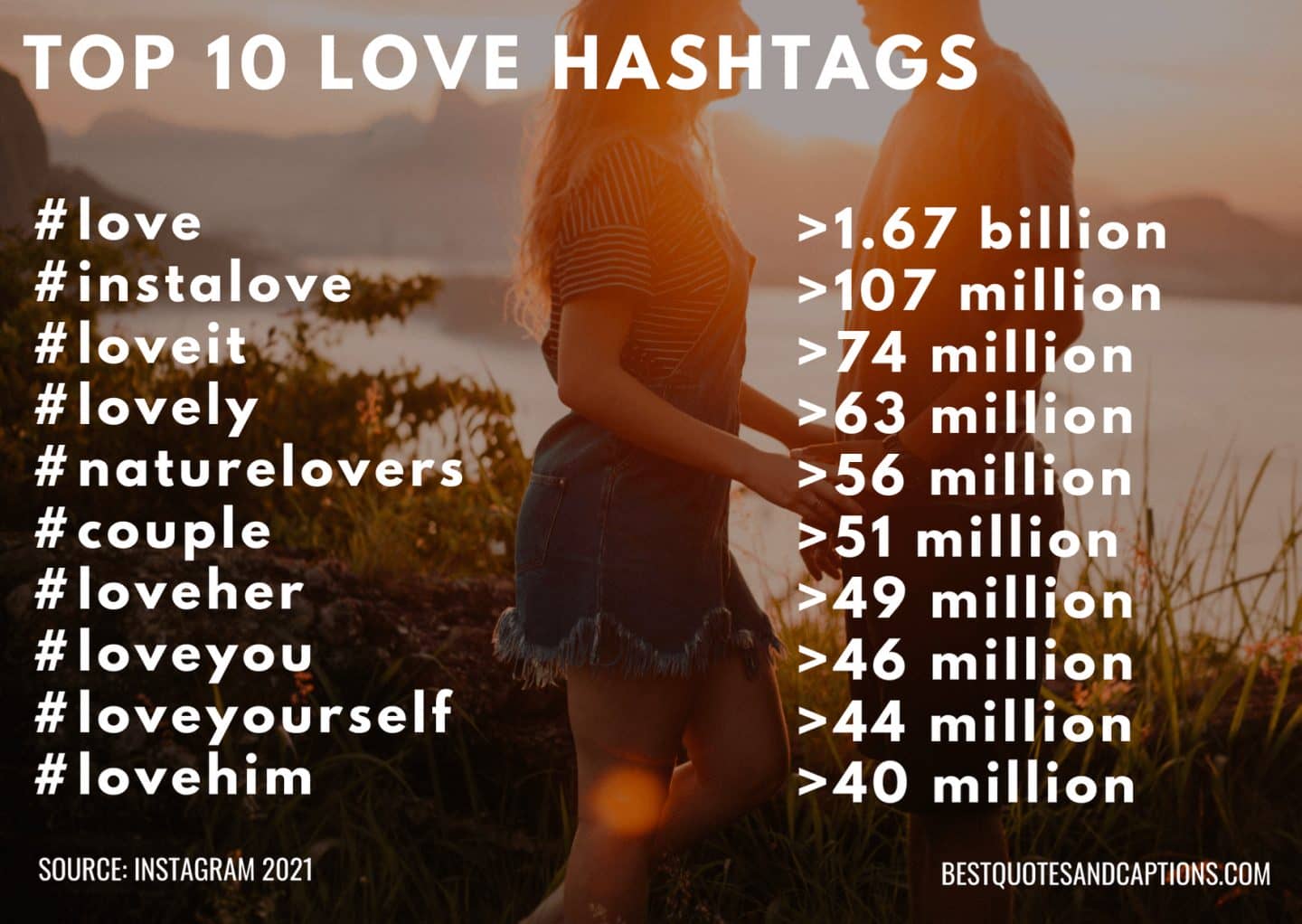 Love Hashtag lists (copy and paste)
Okay, we know you want to get straight to the point. So here are some of the best love and relationships hashtags for you to simply copy and use in your posts. We highly advise though that you read on below about creating the perfect hashtag recipe, to get increased engagement on your posts.
#adorable #amazing #amor #amour #bae #beautiful #blackwhitelove #boy #boyfriend #boyfriends #couple #coupleblog #couplegoals #coupleportrait #couples #cozy #cute #cuteboy #cutecouple #cutelove #cuterelationship #fabshots #feelings #forever #friends #friendship #fun #gf #girl #girlfriend
#girlfriendgoals #goals #golook #happiness #happy #heart #hearts #hug #hugs #iloveyou #imagin8 #inlove #inspiration #instalove #instamood #instaromance #kiss #kisses #love #love_natura #love4love #loveandlight #loveauthentic #lovebirds #lovebug #loved #lovedit #loveditsomuch #loveforever #loveforeveryone #loveher
#lovehim #loveis #loveislove #loveisloveislove #loveislovely #loveit #lovelive #lovely #lovelyboy #lovelyday #lovelydays #lovemyboy #lovemyboyfriend #lovequotes #lovers #loves #lovestory #lovestoryphoto #lovestorypic #lovestorys #mylove #quotes #redroses
#relationship #relationship_goals #relationship101 #relationshipgoal #relationshipgoals #relationshipgoals❤️#relationshipgoals? #relationshipposts #relationshipquote #relationshipquotes #relationships #relationships101 #relationshipsbelike #relationshipsgoals #relationshipsquotes #relationshipstatus #romance #romantic #soul #together #truerelationship #wifey #yourfavoritecouples
Don't forget you can only use a maximum of 30 hashtags for each Instagram post!
Self-love hashtags
Sometimes love isn't about someone else in your life, but is all about YOU! Self-love and self-care are increasingly important and trending topics to discuss, and so we've compiled a great list of self-love hashtags for your use.
#beautiful #beauty #believe #emotions #empowerment #excellence #goals #gratitude #happiness #happy #healing #hope #inspiration #intuition #life #lifestyle #like #likeit #love #lovearte #loveislove #loveisloveislove #loveislovely #loveit #lovelyday #lovelydays #lovemyself #lovemyselffirst
#lovemyselfie #lovemyselfmore #loveyouall #loveyourself #memovement #positivitydemand #mentalhealth #mindfulness #mindset #motivation #myself #peace #perfect #personaldevelopment #positivevibes #positivity #selfcare #selfconfidence #selfesteem #selflove #selfrespect #selfworth #success #wellness #you
Don't forget you can only use a maximum of 30 hashtags for each Instagram post!
Increasing engagement
If you're wanting to make a real impact on your Instagram engagement, we'd suggest that you look into Ingramer!

With a full suite of tools, Ingramer acts as an automation partner – essentially the most powerful way to grow your account. It includes hashtag generators, and Instagram Downloader and a Story Viewer that watches other accounts' stories in a bid to attract them to follow you. With advanced targeting filters and an autobot, this is currently the best growth tool on the market.

Sign up here and use SCRIBESMEDIA to save up to 22% on some of the features!
Why use hashtags?
We can only guess that you want to grow your Instagram account, right? While hashtags have decreased in significance after a few Instagram algorithm updates, they are still one of the best ways to increase your exposure. If you're interested to learn more, head over and get our totally free Instagram Hashtag Cheat Sheet.
The crux is that hashtags can help promote your posts and stories to those not following you. Actually our most popular Instagram posts have received almost 80% more visibility through the correct use of hashtags!
Creating your love hashtag recipe
The trick with using hashtags is NOT to use the most popular ones! To get into the Top 9 for a hashtag is pretty difficult. Imagine using the hashtag #love which currently has 1.7 billion (yes, billion!) posts – this would be almost impossible to 'rank' for. However, #lovestory❤️, has just less than 30,000 posts so would be far easier to get into the Top 9.
The best way to see which hashtags work for you is to mix it up! Try different volumes of hashtags to see if you can trend.
Here's our personal recipe for hashtags. It includes a mix of 28 hashtags, so you can add 2 'wildcards' to make up your maximum 30 hashtags.
7-8 very popular hashtags – think 100 – 500k posts but no more than 1 million
7-8 popular hashtags – try hashtags with over 10k but definitely less than 100k
5-6 niche hashtags – think about your niche or the situation. Is this about relationships? Or about love lost? Choose hashtags related to the situation or context.
3-4 branded hashtags – wearing a specific dress or shoes? What about being in a specific region or area? Find hashtags for the brand or for the place you're in
1 own hashtag – use your account name as your own hashtag. You never know when you'll grow big enough for other Instagram accounts to use it!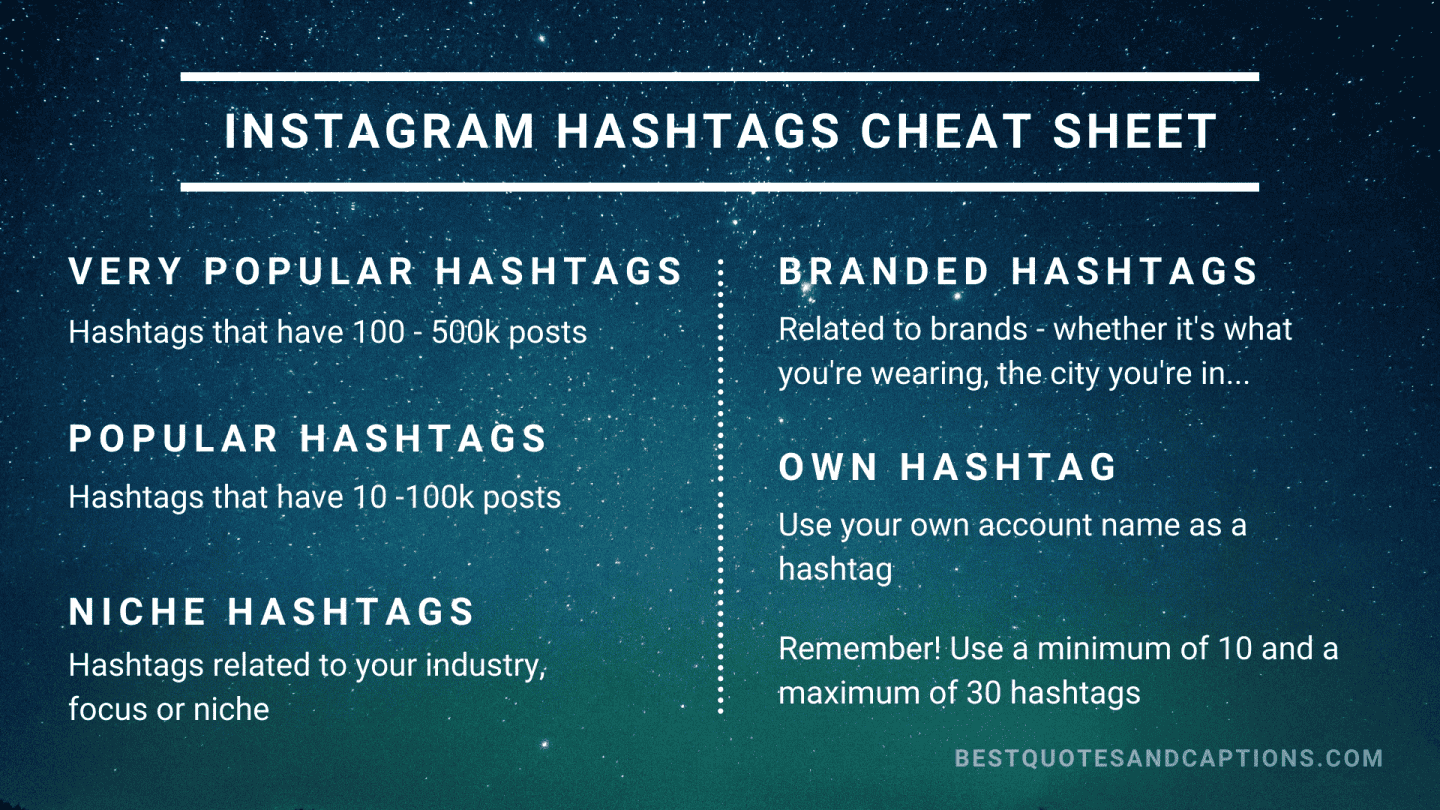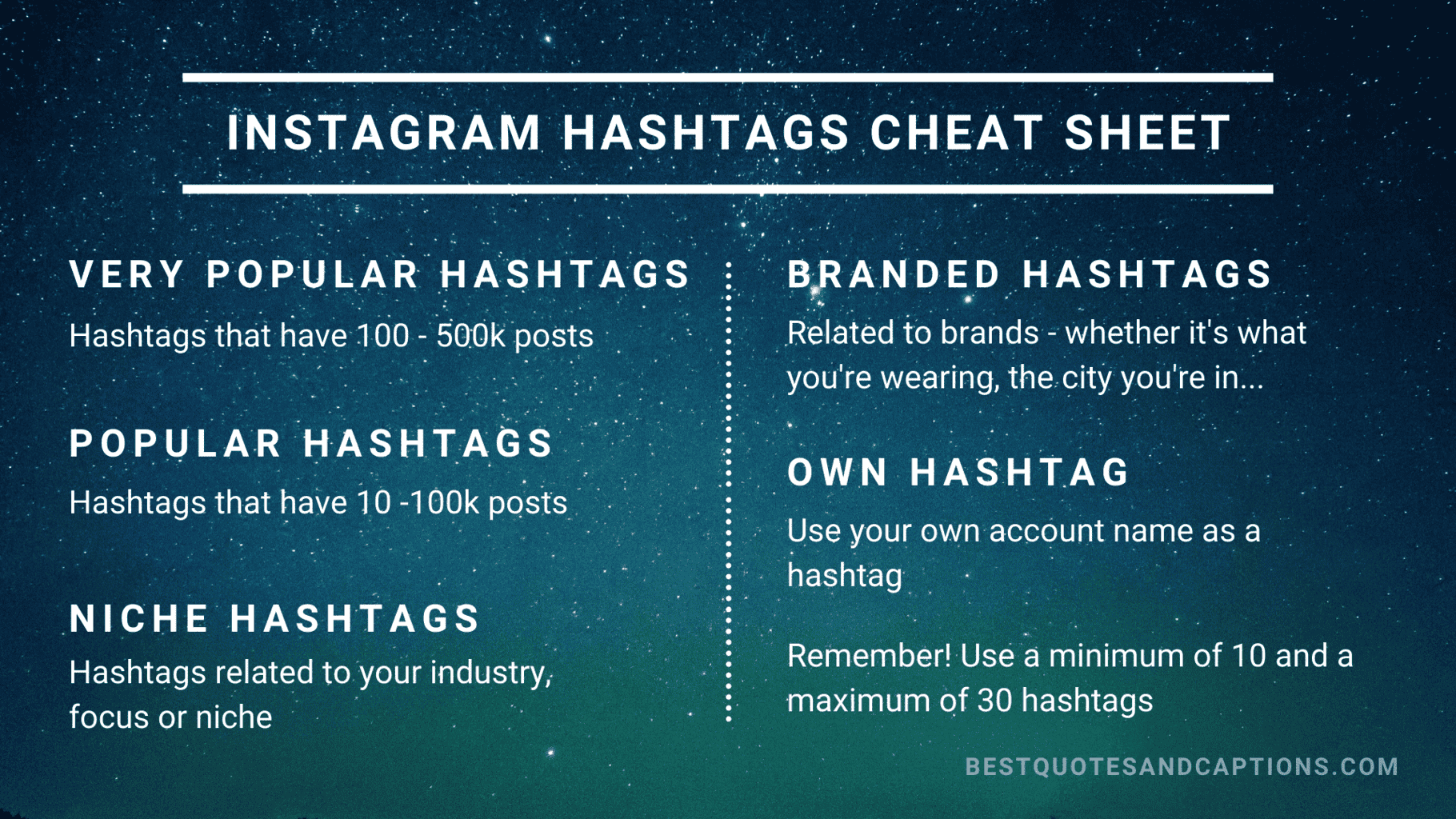 Using Instagram search for love hashtags
We told you that it's important to think about the situation or context of your image, to come up with the best hashtags. If it isn't in the list about, you can try to use a Hashtag Generator like All Hashtag and Instavast (where you can even upload a picture to get suggestions) or you can use our favourite trick – use Instagram itself!
We have found that the best tool on the market is Hashtags For Likes – there is a small monthly fee but you can cancel anytime, and the results you get are far better than any free tool on the market.
Instagram has its own very powerful search functionality. In this example, we've used the super popular hashtag #couple (51 million posts), and it's generated some far easier options like #couplequotes (363k posts) and couplegoals? (369k posts).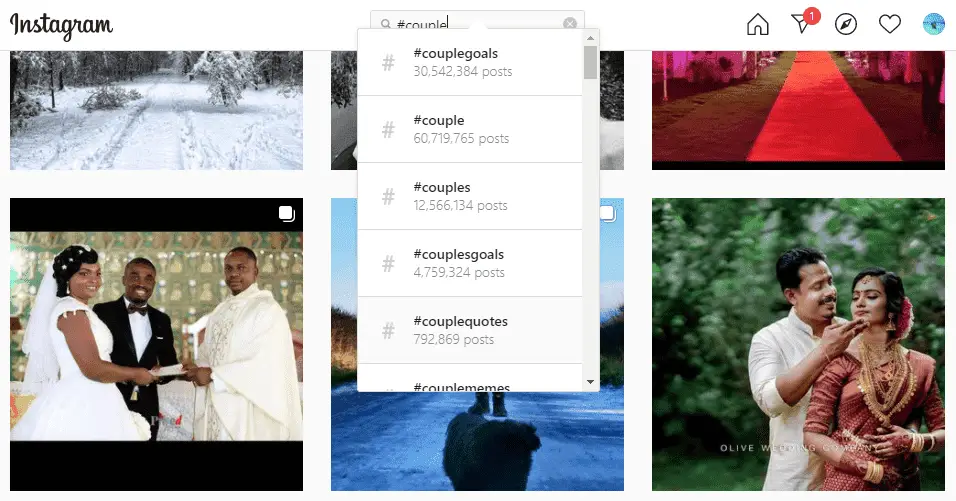 Bonus: using love hashtags in Instagram stories
Instagram is not just about posts but an increasingly important part of the algorithm and also engaging your followers is creating high quality Instagram Stories. Did you know that hashtags in Stories is also a great testbed for your Post strategy? Try out different love hashtags in your stories and see which ones work best in exposing your stories to new people.
Instagram Hashtag FAQs
What is the maximum number of hashtags you can insert in a comment on an Instagram photo?
You can insert a maximum of 30 hashtags in your posts. However, it's worth trying lower numbers and mixing it up.
How do I find all the photos using a specific Instagram hashtag?
Simple, just search the hashtag in Instagram's search bar, and you'll find all the photos sorted by Top and by Recent.
What are the top Instagram hashtags in 2019?
The number one hashtag for the last few years has been #love, with #instagood and #photooftheday not far behind. All Hashtag curates a list of the top hashtags here.
Other essential Instagram growth tools
---
Want to save this post? Why not pin it for later…