Yes, we know your puppy is particularly cute. And you definitely want to post adorable pictures (and videos) of them all over the internet. Well we're here to help you do just that, and make sure your canine pet post goes viral with the best dog hashtags, including advice on how to use your hashtags for dogs properly on different social media channels. Ready? Let's get those pet hashtags going!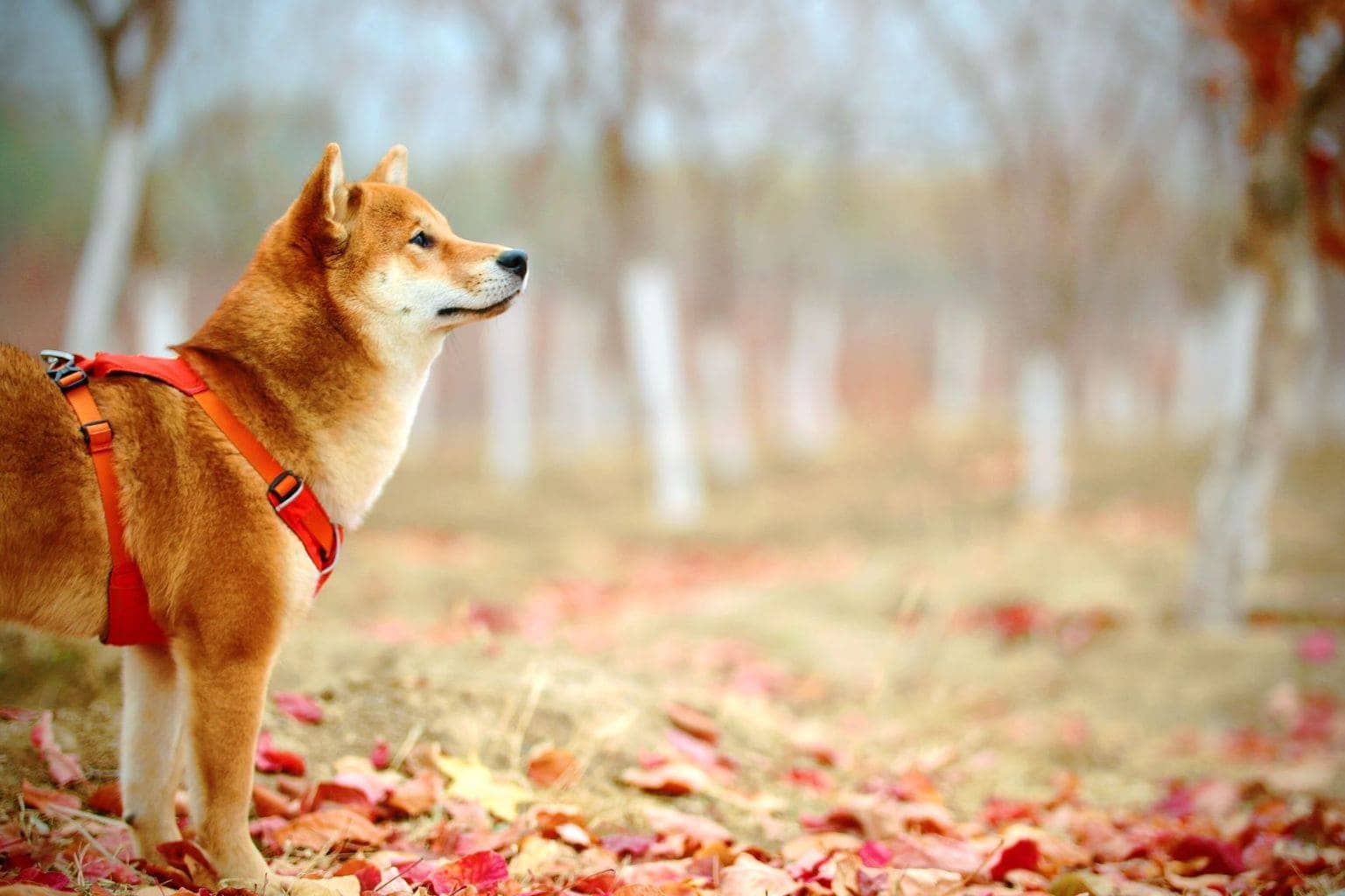 Why should you use dog hashtags?
Before we get into the thick of it, it's worth seeing if you are barking up the wrong tree with hashtags (like the pun?). Well, you're not.
Essentially hashtags are designed to put posts into categories, particularly for social media platforms like LinkedIn.
For your own use, though, hashtags are generally there to help get your pet photo, video or update more 'eyeballs', helping to increase its reach to more people.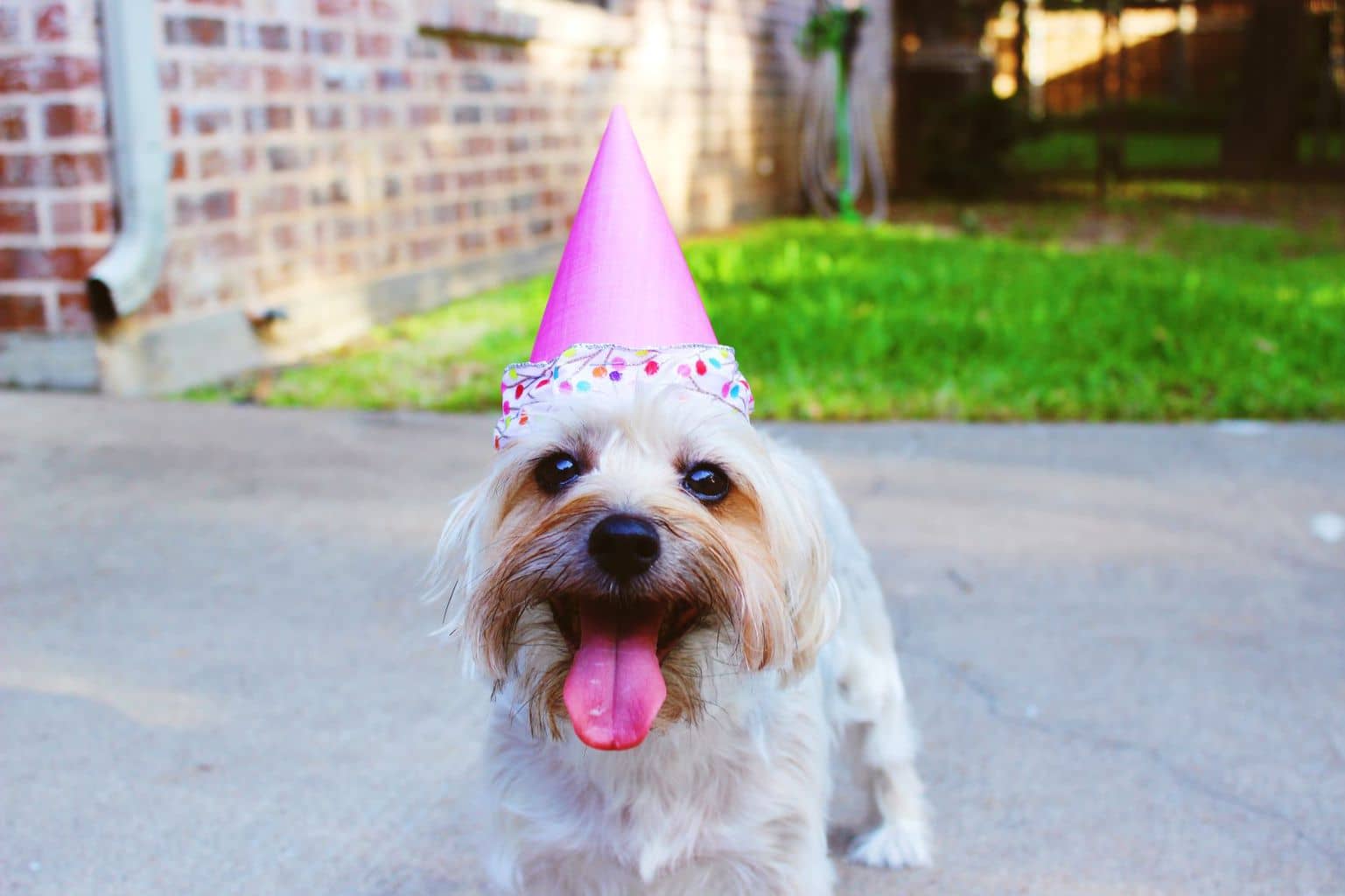 Copy and Paste: List of the best dog hashtags 2021
Now we know you're impatient and probably want to get to the heart of it all, with some copy and paste hashtags for dogs. But, please do remember that it's important to know how to use hashtags, depending on the platform. Make sure you scroll down to find out how to do this (and how to find even more dog hashtags) below.
Recommended dog hashtags
#dog #dogdays #dogfriendly #doggie #doggie #doggieday #doggiedaycamp #doggiedays #doggiedog #doggiedoggos #doggiefriends #doggiegram #doggieinstagram #doggielife #doggielove #doggielover  #doggielovers #doggieoftheday #doggieplaydate #doggies #doggies #doggiesfeature #doggiesofinstagram #doggiesofworld #doggo #doggos #doggy #doggylove #doginstagram #doglife
#doglove #doglover #doglovers #dogloversofinstagram #dogmodel #dogmom #dogofinstagram #dogoftheday #dogood #dogpark #dogphoto #dogphotography #dogportrait #dogrescue #dogs #dogsandpals #dogsarefamily #dogscorner #dogselfie #dogsitting #dogslife #dogslover #dogsofig #dogsofinsta #dogsofinstagram #dogsofinstaworld #dogsoflove #dogsoninstagram #dogsrule #dogstagram #dogstyle #dogtrainer #dogtraining #dogvideo #dogwalk #dogwalker #dogwalking #InstaDog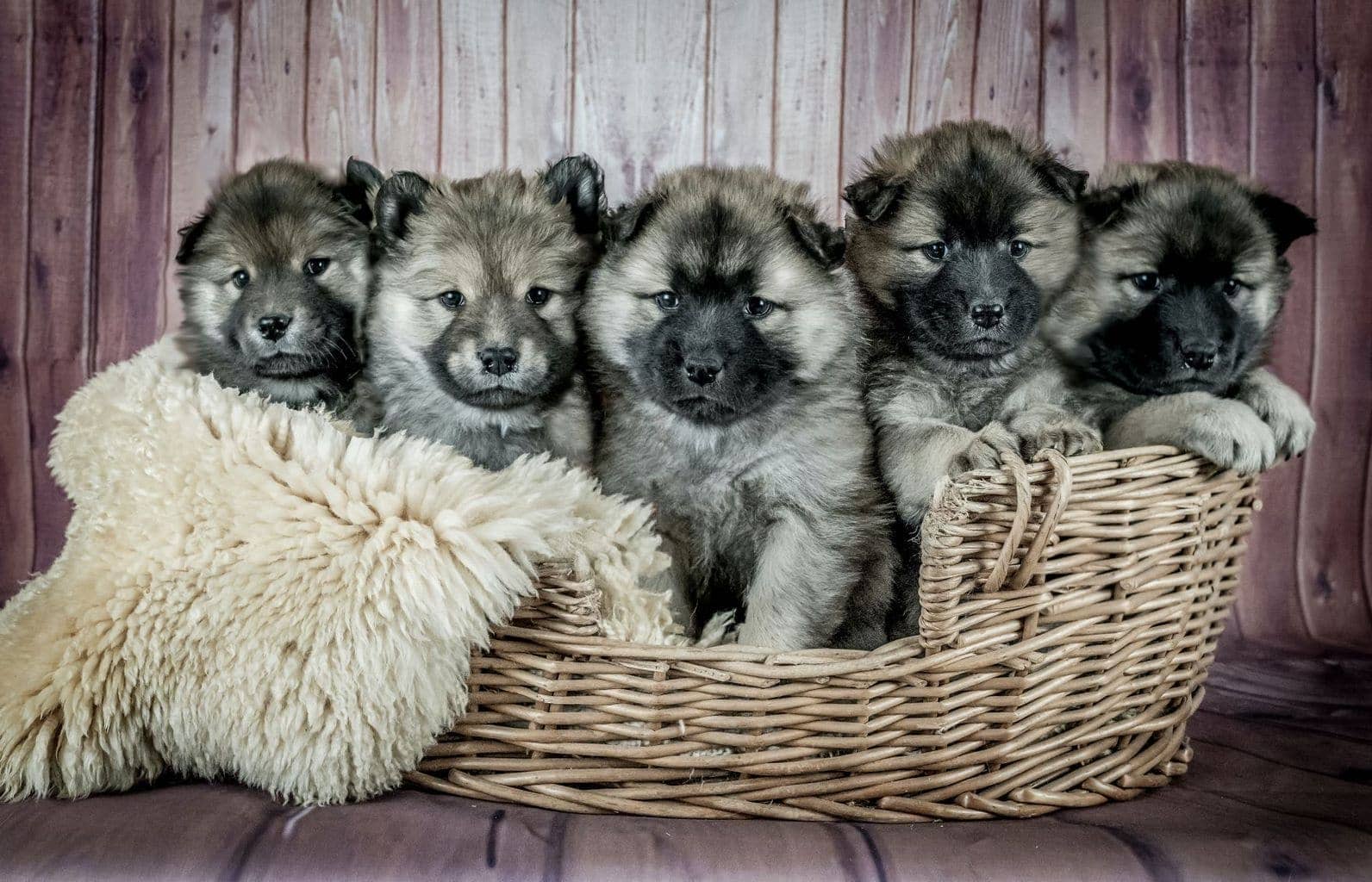 Best puppy hashtags
#puppy #puppycuddles #puppydog #puppyeyes #puppygram #puppykisses #puppylife #puppylove #puppylover #puppylovers #puppyofday #puppyofinstagram #puppyoftheday #puppyplay #puppyplaytime #puppypower #puppys #puppysofinstagram #puppystagram #puppystagrams #puppytales
Related: Nature hashtags guide
Great dog related hashtags (pets and canines)
#pet #petcare #petfriendly #petgram #petlife #petlove #petlover #petlovers #petofinstagram #petoftheday #petoftoday #petphotography #petportrait #pets #petsagram #petscorner #petsgram #petshop #petsitting #petsmart #petsofig #petsofinsta #petsofinstagram #petsoninstagram #petstagram
#canine #caninebehavior #caninecompanion #caninelove #caninelover #caninelovers #caninenation #caninephotography #canines #caninesofinstagram
Related: Definitive list of friend hashtags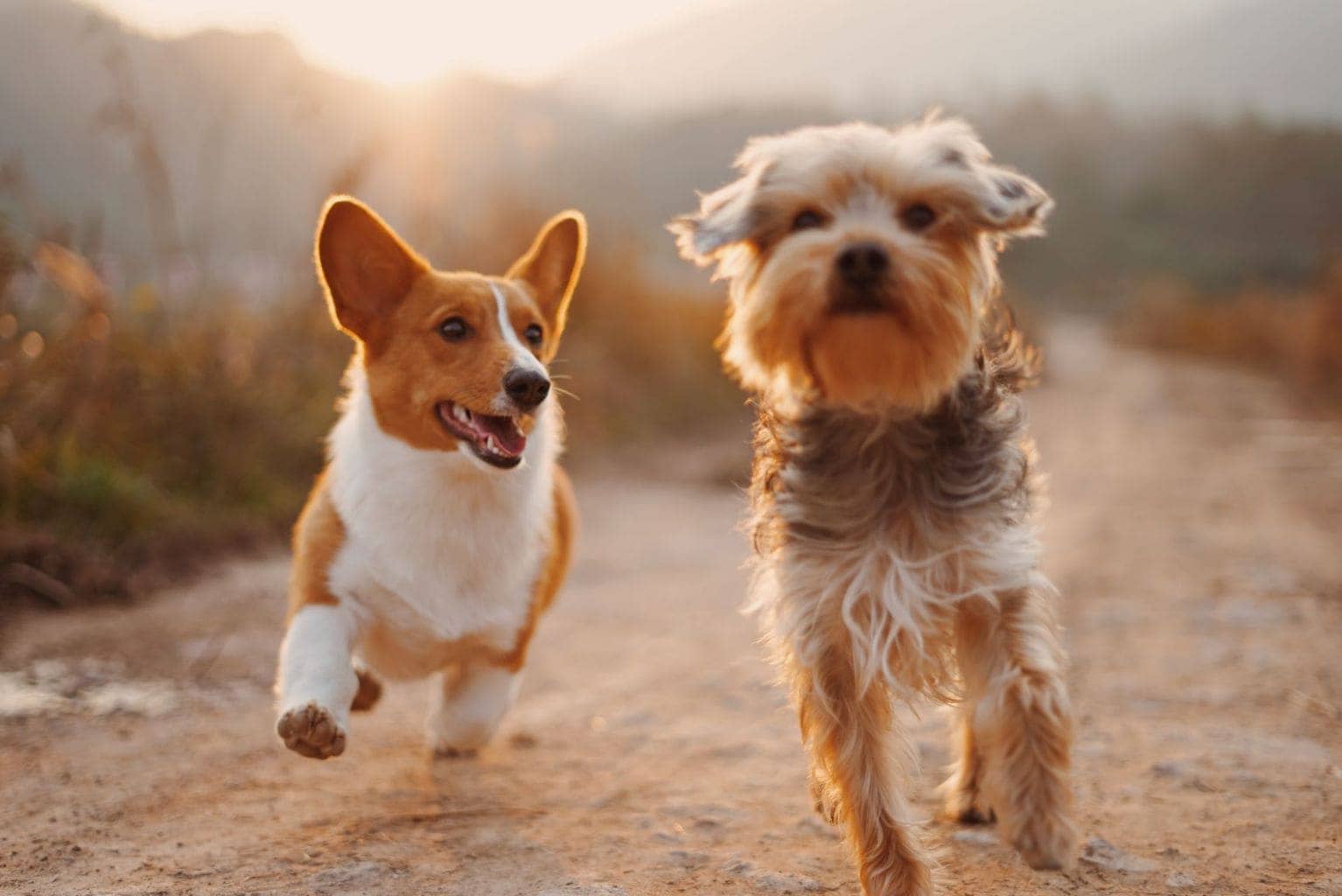 Dog breeds hashtags
Want to connect with other dog owners who love their particular pup? We've collected some of the best dog breed hashtags for your lovable mutt!
Poodle hashtags
#poodle #poodleclub #poodledog #poodlegram #poodlegrooming #poodlelife #poodlelove #poodlelover #poodlelovers #poodlemania #poodleofficial #poodleofinstagram #poodleoftheday #poodlepic #poodlepup #poodlepuppies #poodlepuppy #poodles #poodleslove #poodlesofficial #poodlesofig #poodlesofinstagram #poodlestagram #poodlestyle
Border collie hashtags
#bordercollie #bordercolliedog #bordercolliefans #bordercolliegram #bordercollielife #bordercollielove #bordercollielover #bordercolliemix #bordercollienation #bordercollieofinstagram #bordercollieoftheday #bordercollieoftheworld #bordercolliephoto #bordercolliephotos #bordercolliepup #bordercolliepuppies #bordercolliepuppy #bordercollies #bordercolliesarethebest #bordercolliesofig #bordercolliesofinstagram #bordercolliesoftheworld #bordercolliesrock #bordercollieworld #collie #colliedog #colliegram #collieinstagram #collielife #collielovem #collielovers #colliepup #colliepuppy #collies #colliesofig #colliesofinsta #colliesofinstagram #colliestagram
Golden retriever hashtags
#GloriousGoldens #GoldenPuppy #GoldenRetriever #GoldenRetrieverPuppy #GoldenRetrievers #GoldenRetrieversOfIG #GoldenRetrieversOfInstagram #GoldenRetrieversWorld #GoldenRetrieverToday #GoldensOfInstagram #ILoveGolden_Retrievers #RetrieversOfInstagram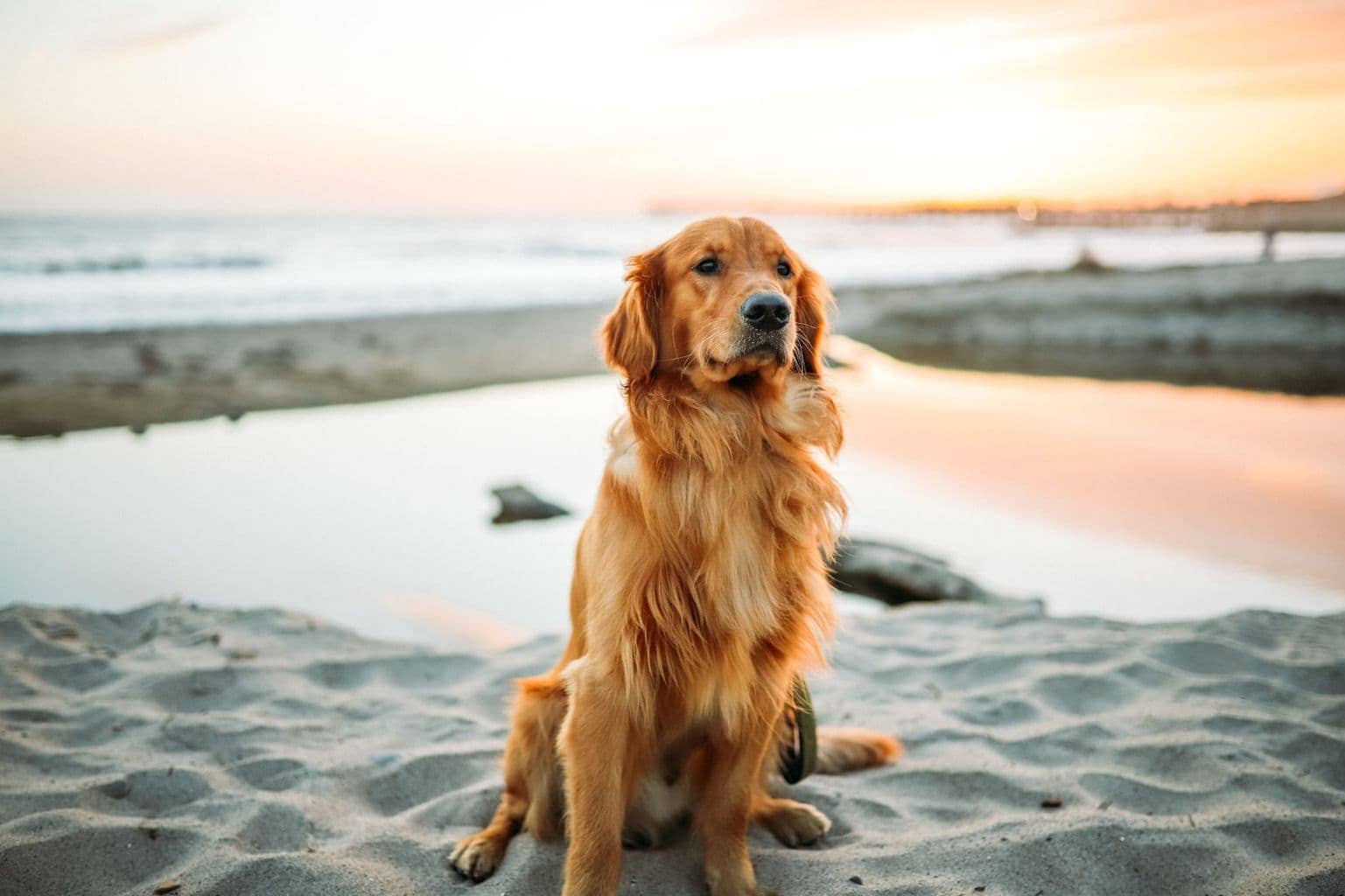 Pitbull hashtags
#BlueNose #BlueNosePitbull #BluePit #BulliesOfIG #Bully #Pitbull #PitbullFriends #PitbullGram #PitbullInstagram #PitbullLove #PitbullLover #PitbullPuppies #Pitbulls #PitbullsOfInstagram #Pits #Pitstagram
Yorkshire terrier / Yorkie hashtags
#yorkie #yorkiearmy #yorkiebaby #yorkiefamous #yorkiegram #yorkiegram101 #yorkielife #yorkielove #yorkielover #yorkielovers #yorkieloversworldwide #yorkiemix #yorkienation #yorkieofinstagram #YorkieOfTheDay #yorkiepoo #yorkiepuppy #yorkies #yorkiesofficial #yorkiesofig #yorkiesofinstagram #yorkiesRULE #yorkiestagram #yorkiestyle #yorkietown #yorkieworld
Pug hashtags
#ILoveMyPug #InstaPug #Pug #Puggle  #PugLife #PugLove #PugLovers #Pugly #PugNation #PugOfTheDay #PugPuppies #PugPuppy #Pugs #PugsDaily #PugsLife #PugsOfInstagram #PugsOnInstagram #Pugstagram #PugStyle #PugWorld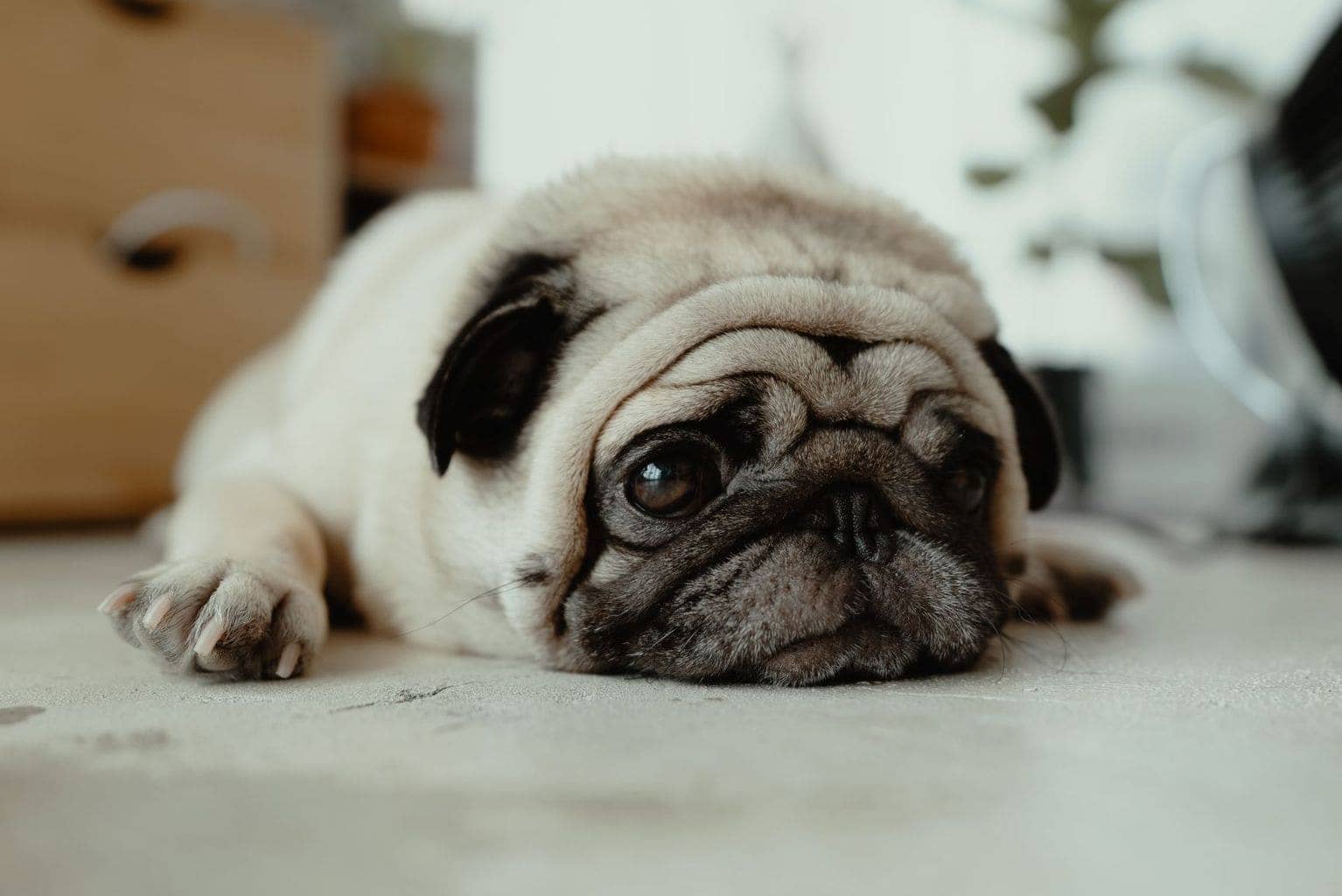 Husky hashtags
#Huskies #HuskiesOfInstagram #Husky #HuskyDog #HuskyGram #HuskyLove #HuskyNation #HuskyOfInstagram #HuskyPuppies #HuskyPuppy #HuskyWorld #InstaHusky #SiberianHusky
French bulldog hashtags
#Bulldog #French_Bulldog #FrenchBulldog #FrenchBulldogs #FrenchBulldogsOfInstagram #FrenchBully #Frenchie #FrenchieGram #FrenchieLife #FrenchieLove #FrenchieOfTheDay #Frenchies #FrenchieSociety #FrenchiesOfInstagram #Frenchy #TheFrenchiePost
Rescue dog hashtags
#Adopt #AdoptDogs #AdoptDontBreed #AdoptDontBuy #AdoptDontShop #Adoption #Foster #FosterDog #Rescue #Rescued #RescueDog #RescueDogsOfIG #RescueDogsOfInstagram #RescueDogsRule #RescuePetsOfInstagram #RescuePuppy #ShelterDog
If you're wanting to make a real impact on your Instagram engagement, we'd suggest that you look into Ingramer!

With a full suite of tools, Ingramer acts as an automation partner – essentially the most powerful way to grow your account. It includes hashtag generators, and Instagram Downloader and a Story Viewer that watches other accounts' stories in a bid to attract them to follow you. With advanced targeting filters and an autobot, this is currently the best growth tool on the market.

Sign up here and use SCRIBESMEDIA to save up to 22% on some of the features!
Using dog hashtags on different social platforms – Instagram, Facebook, LinkedIn and Twitter
Alright, so we've provided you lots of copy and paste ideas for your dog hashtags but its worth really considering how to use hashtags properly. And, that of course depends on the platform you want to use it for. Let's check out the main ones and how to use your hashtags for dog correctly:
Twitter
Hashtags have been lurking around the internet for a long time but Twitter made them famous. Why? Because when the platform was first founded it didn't have built-in search so users used hashtags to make categories of posts.
Today there is a search functionality but hashtags are used for engagement. Actually, Twitter suggests that you use two hashtags to get you twice as much engagement i.e. replies and likes of your tweets!
Recommendation: Use two, well-researched hashtags.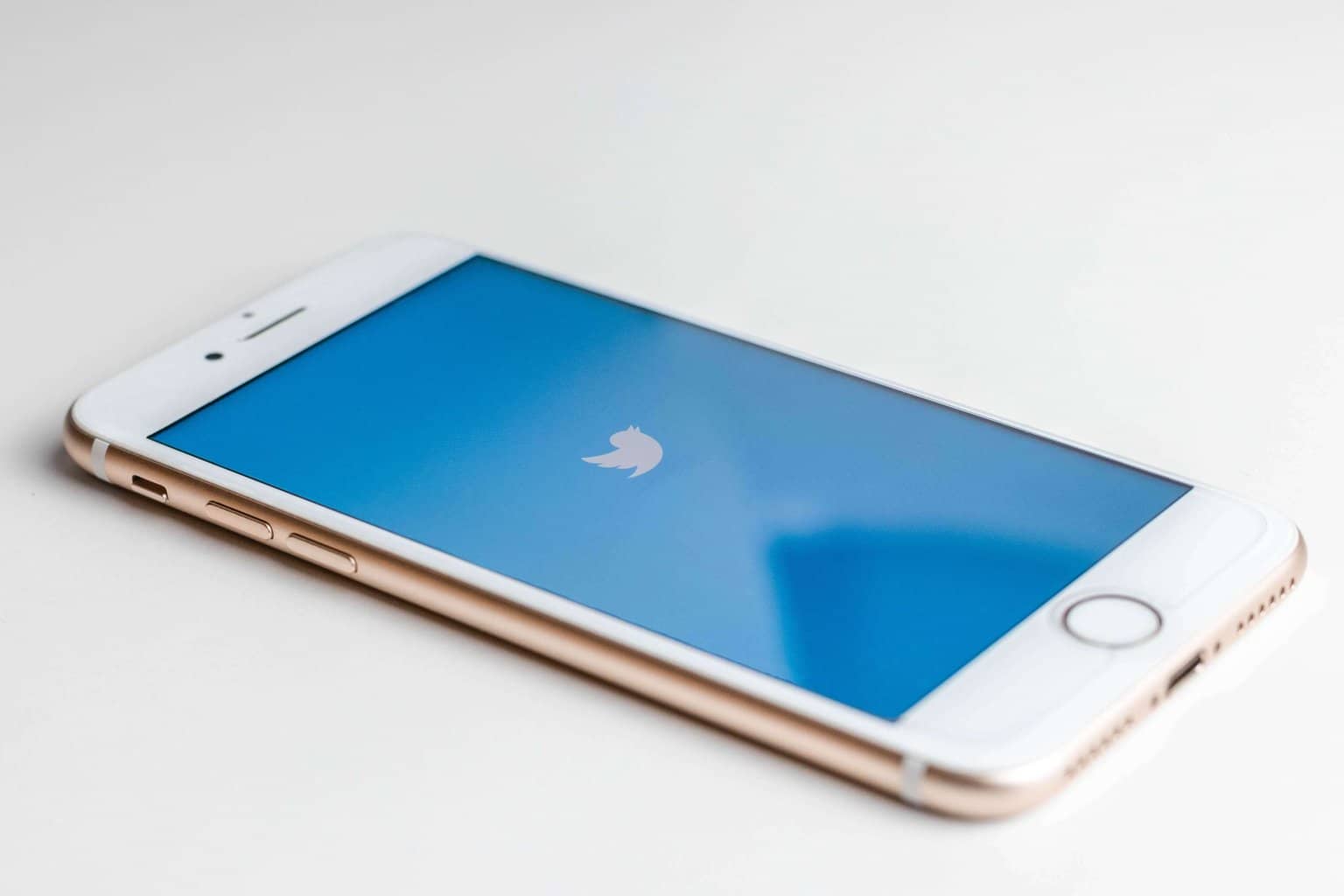 Instagram
You're most probably looking to use your dog photo or video on Instagram, where hashtags can be a little trickier to master. So, let's look at the two main ways to use hashtags: IG Feed Posts or IG Stories.
Instagram Feed Posts: Here you can insert hashtags in either the caption itself or in a comment (it doesn't really matter which one you use). You can use a maximum of 30 hashtags but the latest advice from 2021 states to try around 10 to see if that works better than 30.
Of those 10 (or more) the most important thing is to mix up the 'volume'. For example, if you just used the hashtag #dogs you'd be competing with 105 million posts! But #dogsofinsta is only 20 million and there are many more than are in the thousands instead. Mix popular and niche hashtags together to see which ones work.
Instagram Stories: Here the idea is to try out different hashtags to see which one gives you the most viewers – it's a great test bed since the stories are only live for 24 hours anyway. Use a different hashtag every few stories and then go into the Viewers to see which one worked best.
Suggestion: Use around 10-20 mixed hashtags on feed posts and a different hashtag on every second Story frame.
Need more advice on using your Instagram hashtags? We've put together a bumper guide for you to read: Instagram Hashtags Cheat Sheet.
Facebook
We're not going to go into much detail here since, by design, Facebook is private and only open to your friends. That means if you use hashtags as an individual, they aren't searchable! They are only really useful for brands and business pages.
Recommendation: Don't use hashtags on Facebook as an individual, only as a business.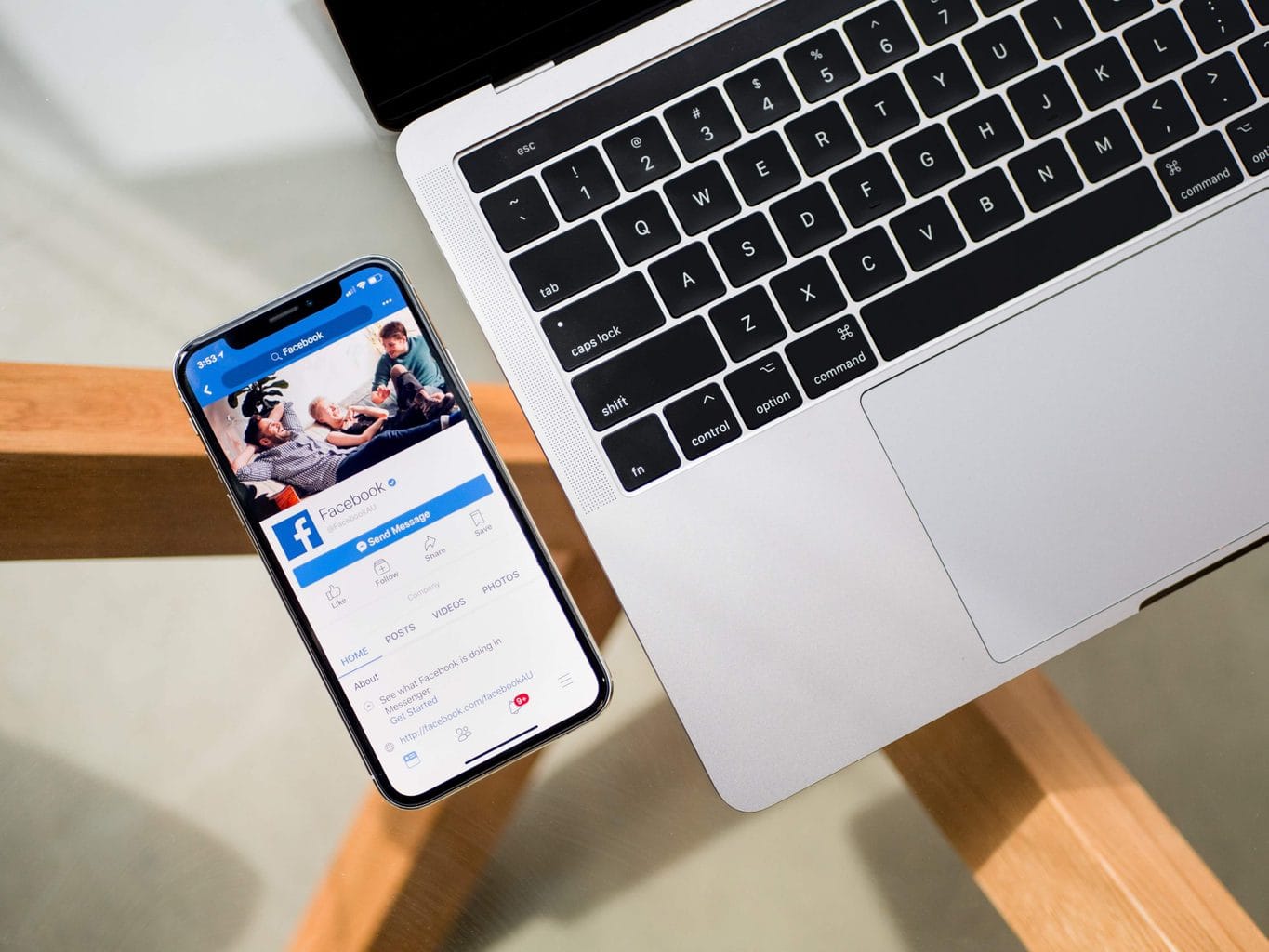 Pinterest
We love Pinterest and turns out the Pinterest loves hashtags. When pinning a new pin you should use lots of hashtags to help Pinterest decide where to categorize your post.
Suggestion: Use up to 20 hashtags on your pin.
LinkedIn
We love LinkedIn because its more than just a platform for business and networking nowadays, but also has lots of great content!
We're not sure pictures of your dog are fit for use on LinkedIn but, just in case you think it is, you don't have to do much research since LinkedIn automatically suggests the right hashtags for you. Just write your post or upload your photo and text and it will recommend for you…
Recommendation: Their own suggestion is to use up to four hashtags.
Related: Ultimate guide to love hashtags
Where do I find the best dog hashtags?
Of course we've given you lots of ideas for hashtags but perhaps that's not enough? Easy peasy – we have some advice on how to find the right ones.
Let's talk about it for three of the social networks: Twitter, Facebook and Instagram.
Dog Hashtags Instagram
Instagram wants you to stay on its platform so it has a pretty good search functionality. Just go to the search bar and type in your hashtag – in this case #dogs. As you'll see in the photo below, Instagram will spit out lots of options for you to try and some suggestions.
Alternatively, use a hashtag generator. The best free one is All Hashtag but definitely top of the pile is the paid service from Hashtags for Likes.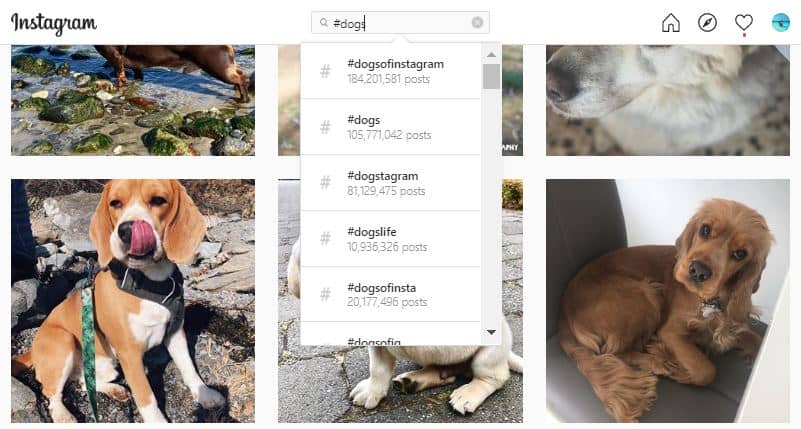 Dog Hashtags Facebook
No need to use them here – hashtags are really only useful for companies and brand pages.
Dog Hashtags Twitter
Twitter is just as simple as Instagram – just type in your original keyword into Twitter's own search bar and it will give you some ideas. Remember to play around with different hashtags to find better options!

Top 10 dog hashtags for 2021
We couldn't finish up a post without exploring some of the most popular dog Instagram hashtags, because the platform reigns supreme on hashtags right now. They are:
#Dog
#DogsOfInstagram
#Puppy
#Dogs
#Pet
#InstaDog
#Dogstagram
#Petstagram
#DogLover
#DogOfTheDay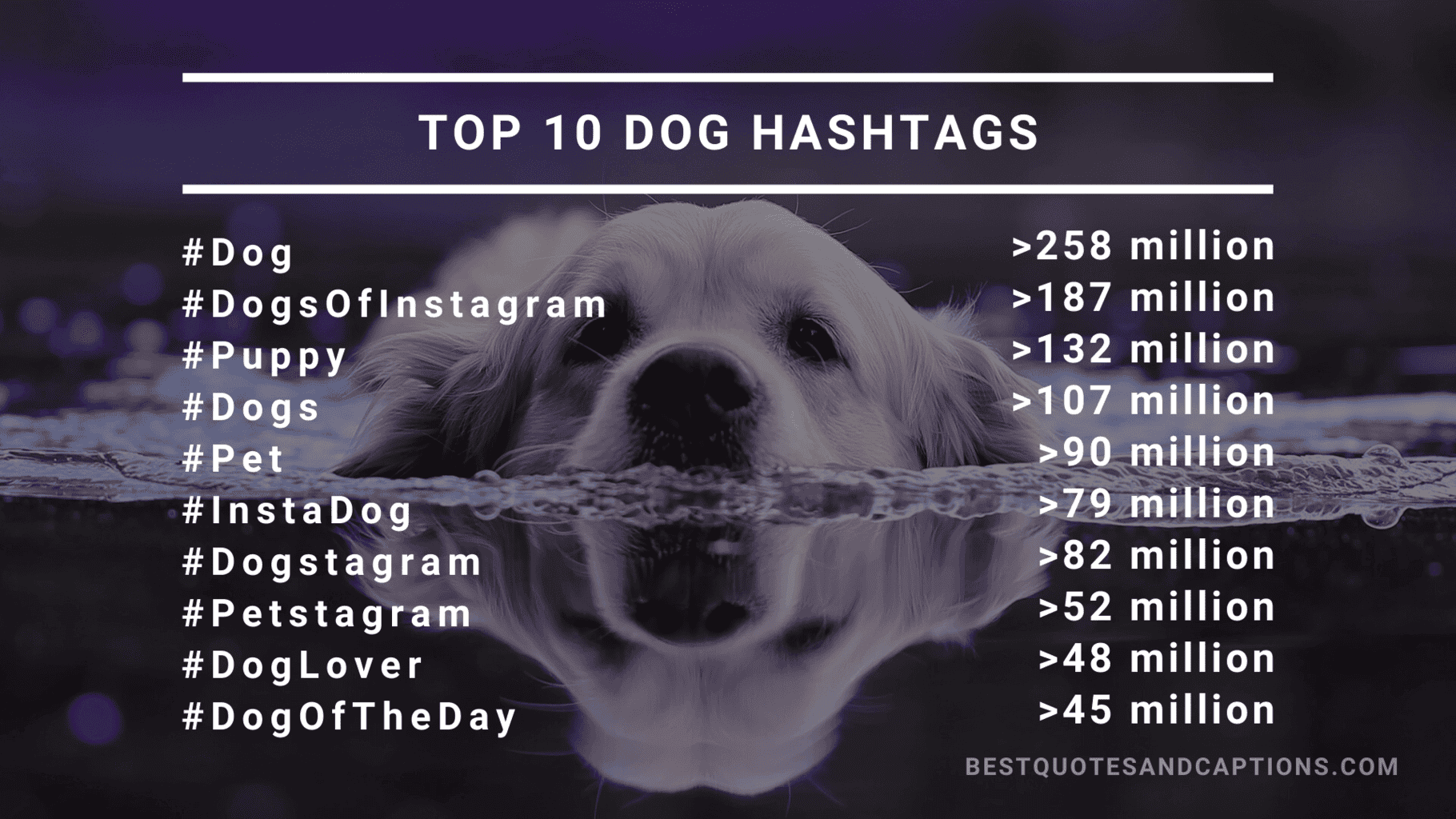 Bonus: Getting your dog picture featured on Instagram
Now your pampered puppy might just be cute enough to be featured on other Instagram dog accounts, called 'repost accounts' or 'feature accounts'. You can find a full guide on how to do it here: Guide to getting featured on Instagram but, in short, these big accounts are looking for good photographs to feature on their feed.
The bonus for you is that getting your post featured on a larger account could attract followers to your own.
Some examples of these accounts are @TheDogist, @DogsOfInstagram and @Dogs_Media.
For the accounts, you'll need to use their official hashtag on your picture and sometimes DM them or tag them in it.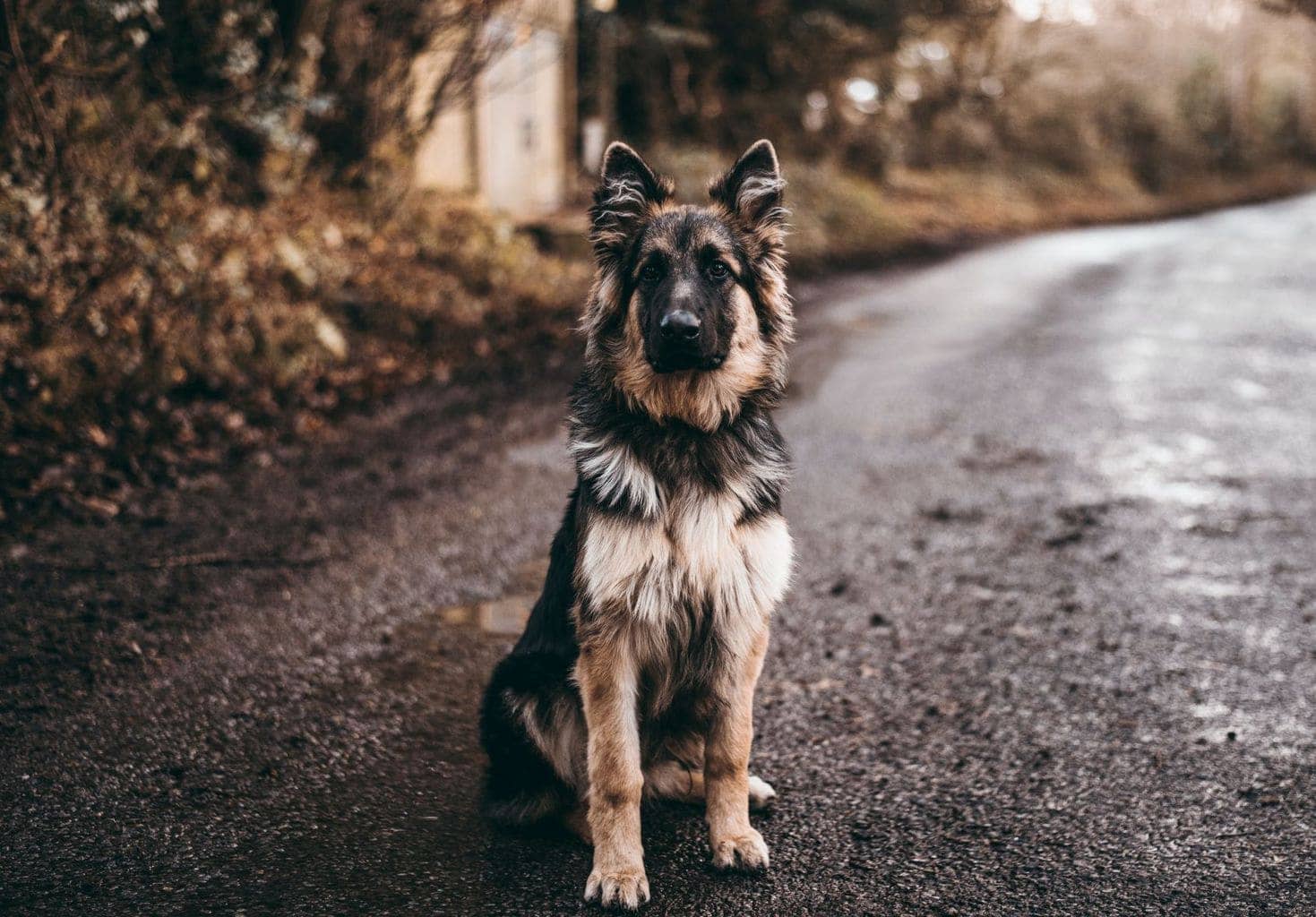 FAQ: Dog Hashtags
What is the maximum number of dog hashtags you can insert in a comment on an Instagram photo?
You can insert a maximum of 30 dog hashtags in your posts. However, it's worth trying lower numbers and mixing it up – current guidance suggests 10 hashtags of varying volume.
How do I find all the photos using a specific Instagram dog hashtag?
Simple, just search the dog hashtag in Instagram's search bar, and you'll find all the photos sorted by Top and by Recent.
Should I put the dog hashtags in the Instagram caption or the comment?
Either is fine and seems to make no difference. That said, many people put their hashtags in their first comment so that the caption space seems 'cleaner'.
How many dog hashtags can I put on a Pinterest pin?
You are allowed up to 20 hashtags per pin.
How many dog hashtags can I put in a Twitter tweet?
Technically, as many as your character limit allows. However, Twitter recommends up to 2 hashtags per tweet.
Did you love this piece? Let us know your thoughts in the comments below!
And there are lots more where that came from! Check out some of our pieces on Couple Hashtags, Sunset Hashtags or even Fitness Hashtags!
Other essential Instagram growth tools
---
Want to save this for later? Why not pin it…